Gossip: Sabotage or Solution?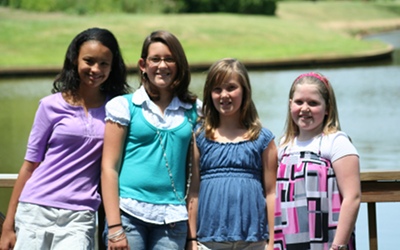 It's such an easy thing to fall into without even realizing it. I used to think that gossiping about someone was speaking negatively about them to someone else and tearing them down or diminishing their character. But that is more slander than gossip. Since I rarely would be involved with something like that, I didn't think there was anything to worry about.

Then I was challenged with a new definition; I had to stop and think about it. Gossiping is anytime you talk about things that you are neither a part of the problem nor the solution. I must admit, that I "caught" myself on a number of instances that I would have otherwise involuntarily bantered about things that were none of my business. Without realizing, I would make determinations about the issue, situation and people involved and pass judgment.

If you can, imagine someone's car breaking down in front of your house and you stood there talking about it to your neighbor, without offering to be a part of the solution in some way. You can see that gossiping serves no real purpose. Perhaps you could offer the use of your phone, offer a ride to a service station, offer some refreshment or help with the children in the car while the dad made the repairs or changed the tire.

Instead, gossiping involves people standing there gawking or gazing with comments like, "Why was he riding around on those bare tires anyway, he should have known better. Don't you think so?" "I know what you mean, that is totally irresponsible! And just look at those poor children!"
I don't think God is pleased when one of His children is judging another one without carrying his burden or offering compassionate understanding.

This is certainly a time to ask ourselves, "What would Jesus do?"

That new definition of gossip also challenges me to be a part of the solution when I'm able either through prayer, a kind reproof spoken in love, or other helpful, practical ways. It has certainly moved me to a more heightened level of responsibility that I believe honors God and that lessens the number of times I dishonor or disrespect His creation.

Consider what the following Proverbs say:

"The words of a talebearer are as wounds, and they go down into the innermost parts of the belly." Proverbs 18:8 (KJV)

If you've ever experienced this, you know that you don't want to cause that kind of pain to any else.

"He that answereth a matter before he heareth it, it is folly and shame unto him." Proverbs 18:13 (KVJ).

How many times, do we not really hear or know the whole story before we have an opinion or something to say about it.

"Pleasant words are as a honeycomb, sweet to the soul, and health to the bones." Proverbs 16:23 (KJV).

This can be a deliberate way that we show love and concern for others. Imagine the power of pleasant words invested into others. Imagine a person can leave sweeter and healthier because of what they've heard from you.

The following passage is one that we need to be reminded of and adhere to.

"Be ye therefore merciful, as your Father also is merciful. Judge not, and ye shall not be judged; condemn not, and ye shall not be condemned; forgive, and ye shall be forgiven." Luke 6:36-37 (KJV).

That sounds like a pretty fair deal to me! But it's much harder to change our habits. Let us be careful not to gossip and make sure that we don't speak of things unless we are a part of the problem or the solution.

Prayer:
"Lord, forgive me when I've hurt others knowingly or unknowingly. Help me check myself when I begin to speak of others and ask how I can be a part of the solution. Help me to change old habits into new ways of seeing things that would be pleasing to You. Thank you, God- I know that you do not condemn me but You forgive me; help me to be like You!"
Copyright © 2008-2015 Debbie Reynolds Harper
Read more about the writer: Debbie Reynolds Harper
---
Post Your Comment...
---