Take the 21-Day Challenge to Improve Your Thinking
Since every dream has a start, I challenge you to take the 21-Day Challenge and speak these declarations over yourself or those you love with their names added.
This list of fundamental truths that God has provided for us through His Word have been compiled by Charisma Media.
May the Lord Bless You as you speak these truths over your lives with God's creative word.
It has been proven that habits can be established in 21 days. Likewise, unhealthy habits can be broken in 21 days with God's help.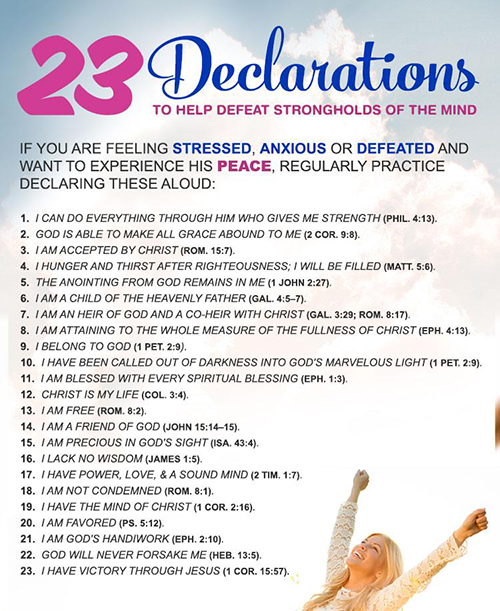 Copyright © 2008-2015 Debbie Reynolds Harper
Read more about the writer: Debbie Reynolds Harper
---
Post Your Comment...
---