A Prayer that Saved a Life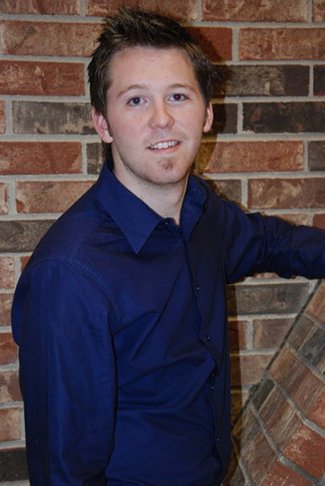 It was a morning like few I've ever experienced. I awoke with a heavy burden in my spirit for our oldest son, Garrett, who was on his way back to college in the Midwest.
I began to pray and the burden was heavier. I continued to pray and intercede for whatever the problem might be. I wasn't sure what I was to pray about, but I knew that God had sent his messengers to me to prompt me to pray, and pray I did. I couldn't pray earnestly enough just sitting in the chair, so I knelt at the chair in our living room and buried my face and interceded for Garrett. I prayed and prayed. I allowed my spirit to pray things I didn't know how to pray for, just like the scripture says that the spirit makes intercession for us with groanings that we don't understand.
I finally sensed that the heaviness in my spirit had lifted and I felt peace over whatever situation was at hand. I realized at that point that two hours of the morning had passed, but only seemed liked minutes to me. When I stood and began to walk up the stairs to my room, the phone rang. It was my husband calling me to tell me that our son Garrett, then just 18 years old, had just been in an accident on the interstate, but had miraculously escaped fatal injury.
Garrett's car had hit the guard rail, spun out of control and crossed the medium of the interstate and faced the oncoming traffic head-on. It was by the mercy of God that the semi-trucks bearing down at 70 miles an hour were able to come to a screeching halt within a few feet of Garrett's car. All traffic was stopped on the interstate after the accident happened. Garrett, eight hours away from home, alone on Interstate 64 headed west, was unharmed. He was protected by an angelic host who also prompted me to prayer at that very hour.
I didn't know for what I was praying, but I knew who I was praying to and that there is power in fervent prayer. "Confess your sins to each other and pray for each other so that you may be healed. The earnest prayer of a righteous person has great power and produces wonderful results." James 5:16 (NLT).
God saved our son's life that day and we are forever grateful.
Copyright © 2008-2015 Debbie Reynolds Harper
Read more about the writer: Debbie Reynolds Harper
---
Post Your Comment...
---