< Back to Strength for Your Spirit
Loving Others Through the Word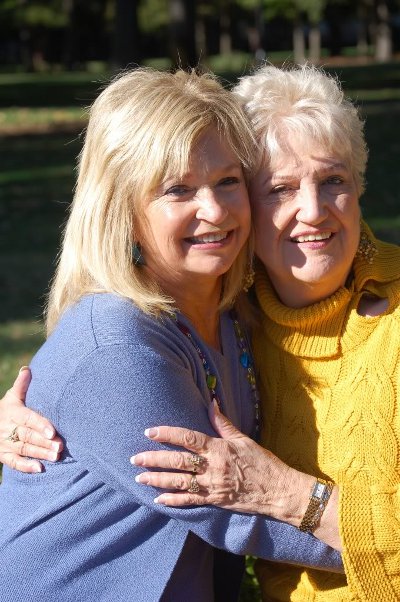 God is constant. He is the same yesterday, today and forever. With God there is "no variableness, neither shadow of turning" James 1:17 (KJV).
Man however, disappoints us and confuses us in his constant changing attitudes. Our most precious love here on earth can hurt us to the quick, and none of us are exempt of hurting another or being hurt ourselves.
We cannot, and should not expect others to remain the same, because circumstances change, and our human nature falls prey to it. Our love for another either grows stronger over a period of time, or time causes love to wane as one changes.
Children transfer their initial, inborn love from parents to mates as they marry. This is God's plan. "Have ye not read, that he which made them at the beginning made them male and female. And said, For this cause shall a man leave father and mother and shall cleave to his wife: and they twain shall be one flesh?" Matthew 19:4-5 (KJV).
Selfish love demands another's. This is wrong, for it places an undue burden on the other. Love is an emotion that begs to be shared. True love doesn't demand equal response. It is giving of one's self unconditionally that causes others to respond in kind.
Our greatest love should be for God, for only then can we truly love according to His Word. In 1 Corinthians 13:4-7 (TLW), it tells us what pure love is all about. "Love is very patient and kind, never jealous or envious, never boastful or proud, never haughty or selfish or rude. Love does not demand its own way. It is not irritable or touchy. It does not hold grudges and will hardly even notice when others do it wrong. It is never glad about injustice, but rejoices whenever truth wins out. If you love someone you will be loyal to him no matter what the cost. You will always believe in him, always expect the best of him, and always stand your ground in defending him."
If we live God's Word, and love others accordingly, we can love them unconditionally. Living God's Word is our way of showing Him our love for the Living Word, Jesus.
Copyright © 2008-2015 Sylvia Hensel
Read more about the writer: Sylvia Hensel
---
Post Your Comment...
---