Creating Christmas Traditions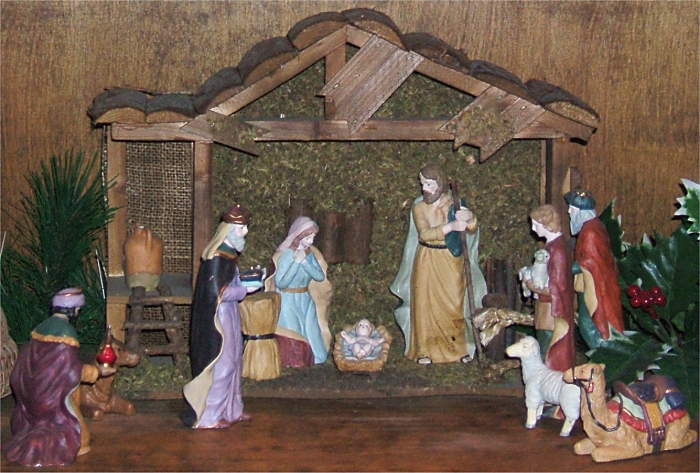 "Mom, I have the baby Jesus and Dad got the angel! Oh, there is the wise man! And Rachel (the two-year-old sister), got my favorite sheep!"
These are the comments of my five-year old daughter, Abigail, as we unpack our nativity set for assembly this year. You see, we have a porcelain nativity set (complete with a stable and moss for the roof) that we place on our mantle every Christmas. Each time we put it away, all the pieces are individually wrapped in tissue paper. The pieces are wrapped so well that it is hard to tell what you are picking out of the box.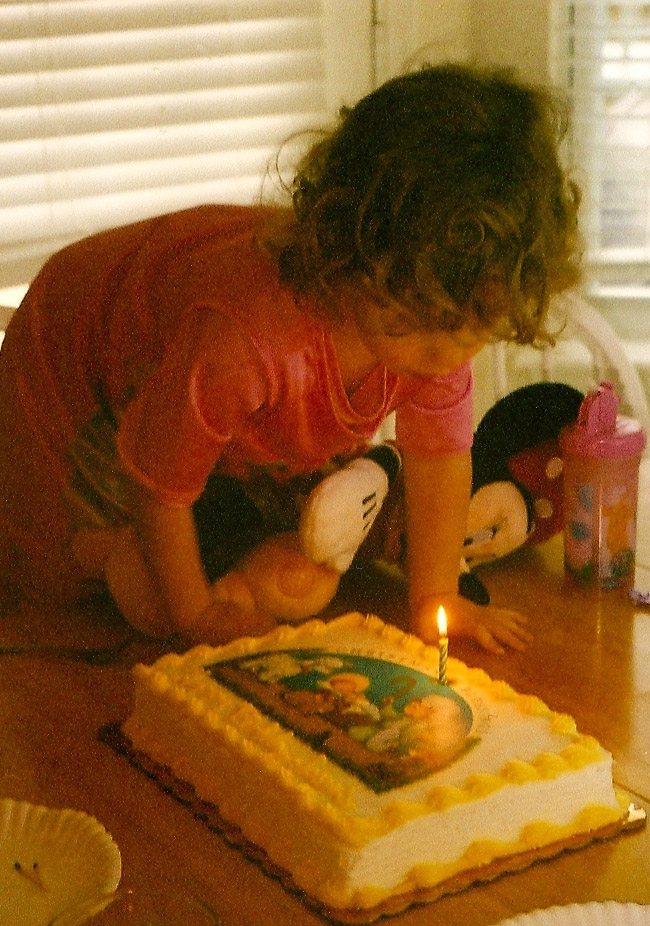 We have made a tradition of unpacking our nativity set each year. Each member of the family takes a turn choosing a piece to unwrap. As each of us unwraps our piece, we explain the significance of the figure. It is a great teaching tool for little ones. A friend of mine gave me the idea when one year, as her children were grown and off to college, she assembled their nativity set without them. As her adult children returned home for Christmas, much to their dismay, they discovered the nativity set in its usual spot. "Mom, I can-t believe you did that without us!" After 20 years, her children still yearned to come home and open the nativity set with the family.
Christ Centered Memories

In our family, we are really big on creating family traditions, especially ones centered on Jesus Christ. I believe it gives our children what I call "staying power." When life gets tough, they will have memories deep within their spirit to remind them from whom they can draw strength. Medical science has documented that memories are stored in the brain with emotions - things we believed or felt in certain moments. It is the emotion that "embeds" the memory. Often the logical side of our brain cannot override the memory if the emotion accompanying the memory is strong.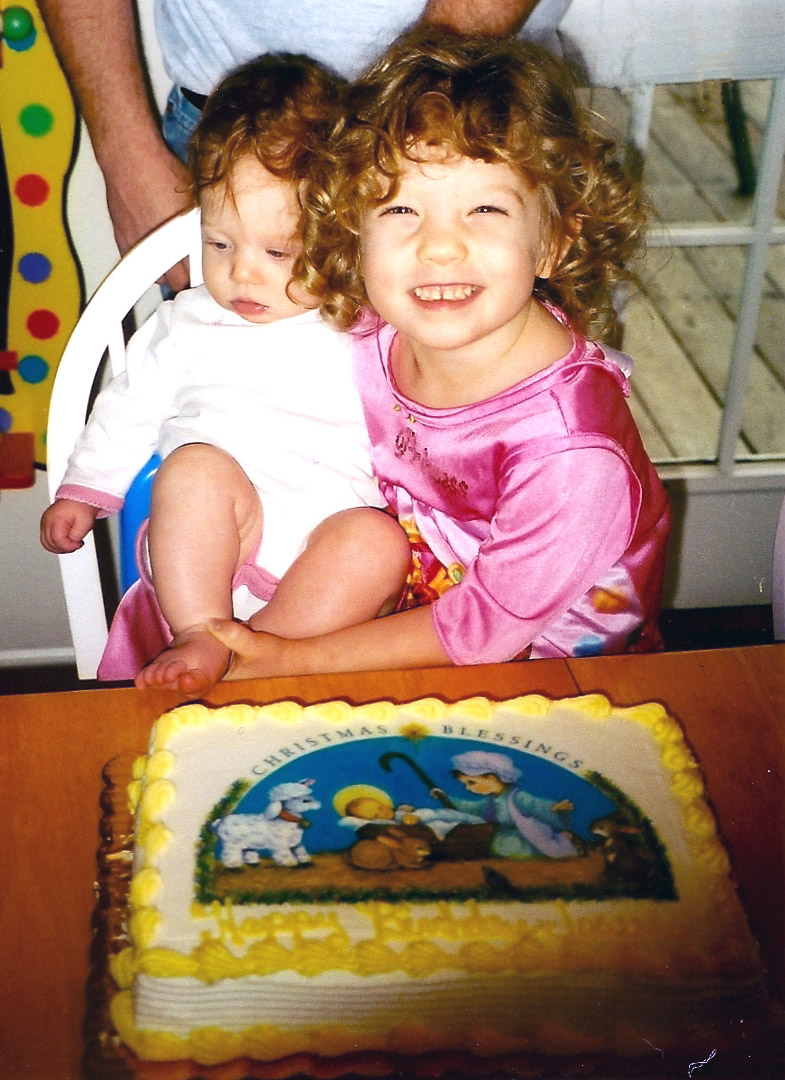 Of course, this can work in both positive and negative ways. We are proactively using it in a positive way so our children will be able to draw on God-s strength when life-s journey becomes hard. In difficult circumstances, although the logical side of their brain may tell them, "No, it is too hard, it is impossible, you can-t make it," the emotional side of their brain can access a memory of happier times when they learned about Jesus and "override" their logic. We can purposely use family traditions to build their faith!
Another favorite tradition we started a few years ago, was to make a birthday cake for Jesus. My brother in-law joined us for Christmas dinner one year when our first daughter was two and a half years old. For dessert, he brought a cake with a Precious Moments nativity scene in the icing. Eureka! So, we placed birthday candles on the cake and sang "Happy Birthday" to Jesus! It helped our daughter stay focused on what Christmas was really about. Now every year, part of our preparations for Christmas is to make a birthday cake. Sometimes, even before we open presents, we start out the morning by singing "Happy Birthday" to Jesus and blowing out the candles.
Special Ornaments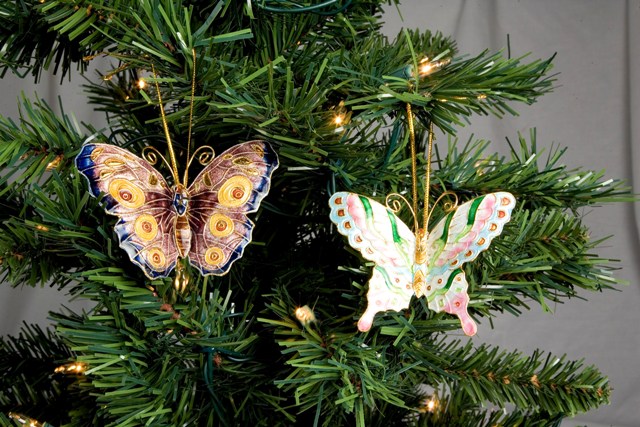 As we make our way to the tree, we remind the children that to celebrate Jesus' birthday, we give gifts. One of the gifts they receive every year is a special ornament to hang on the tree. The ornament represents something about them in that particular year. For example, when each child is born, he or she receives a keepsake ornament engraved with the child's name and year of birth. As they get older, the ornaments get more creative. One year, our daughter loved butterflies. I actually found a Christmas ornament that was a porcelain butterfly. Another year, she loved going to the beach. One of my friends found her a Christmas ornament that was a shellacked sand dollar with a hand-painted beach scene and had it personalized with her name.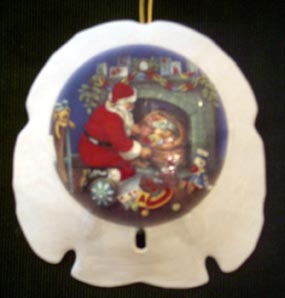 Extended family has now joined us in finding ornaments. My mother and grandmother call each year to ask me what I have in mind for each child and will hunt for the perfect ornament. Last Christmas, my brother and sister in-law remembered that our daughters regularly acted out the Noah's ark story (complete with a huge cardboard box that Daddy made into their ark) and they gave us Noah's ark collector's ornaments from Hallmark.
My purpose in starting this tradition was so our children would have a nice collection of ornaments of their own when they left home. I remember the first Christmas my husband and I were married. Our tree was so bare! How nice it will be for our children to have a collection of ornaments they had when they were young, each one with memories and sentimental value.
I suppose that as a wedding gift, I will now have to buy each child their own Nativity set as well! I hope they will carry on this tradition in teaching their own children.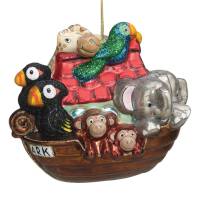 God commands us in His Word to pass the faith on to the next generation through the stories of His goodness.
Teach the Next Generation to Put Their Confidence in God


Psalm 78:5-7--"He established a testimony in Jacob and appointed a law in Israel, which He commanded our fathers that they should teach them to their children, that the generation to come might know, even the children yet to be born, that they may arise and tell them to their children, that they should put their confidence in God and not forget the works of God but keep His commandments."
Christmas gives us a perfect opportunity to do that. I hope that you will establish and keep your own family traditions and enjoy the Christmas season for all that it is meant to be!
Copyright © 2008-2015 Dorena DellaVecchio, Ph.D.
Read more about the writer: Dorena DellaVecchio, Ph.D.
---
Post Your Comment...
---