< Back to Poems & Creative Writings
You Just Never Know What Life Will Bring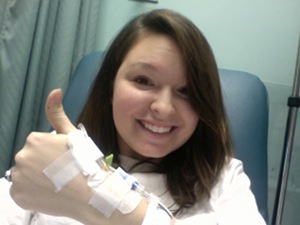 Sometimes we get so caught up in our own little world
Our own little trials
Our own little fears
We don't see the girl that's fighting for her life
Barely making it
Her scars: a vivid portrayal of strife.
The old woman crying through the night
Lying alone, with no one to call "home."
Her spirit incongruent with her decaying body
I can feel her watching me with such envy
As I walk and eat
Without people to help me
I'll be out of here by tomorrow
But this is her temporary home
Full of pain and sorrow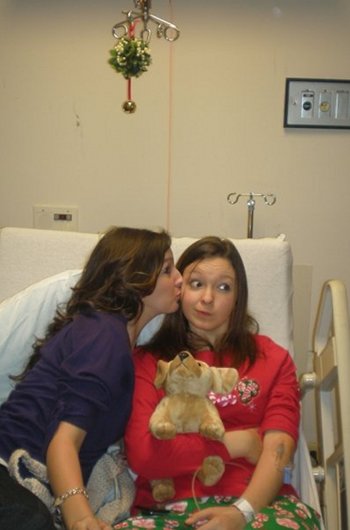 A man sits beside me
Chats about the good days and the "college life"
Leaves in a stretcher
Just because his body won't function right
The toxic medication has torn up his body
It's either live in pain, or die fighting
His wife's silent tears roll down her cheeks
Watching helplessly as the nurses quickly work on reviving
This man who was always her stronghold…
Now he is dying.
Now that the chair beside me is eerily vacant
The woman to my left comes out with this statement:
"You just never know what life will bring you"
You see, she's a veteran at this pain issue.
Every two weeks she sits in that chair
From 9-5 they pump in her drug cocktail
It's the only thing keeping her muscles from collapsing
But as long as it keeps her alive…that's all that she's asking.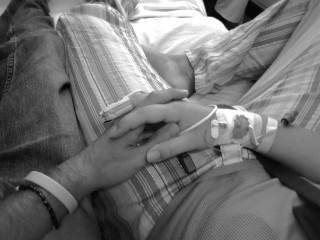 Each person, each face, has their own tragic story
But with every trial, to God be the glory
For every good thing just seems that much sweeter
When you've dabbled on the edge of life's "cruel" meter
You learn to rejoice in the smallest victories
To never take for granted life's simplest of dreams
But most of all you see God's love is everywhere
It's in the laugh amidst the tears;
It's in the unspoken prayer.
It's in the gentle touch just when you need it
It's even in the chocolate chip cookie—
That's right! You better believe it!
Because God knows just what we need
Exactly when we need it.
So come on Lord, bring on the cheese-itz!
Copyright © 2008-2015 Stephanie Blevins
Read more about the writer: Stephanie Blevins
---
Post Your Comment...
---