Living With a Death Sentence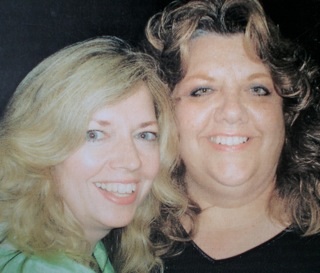 My sister, Debbie, is one of my life heroes. For the past four years my oldest sister has been battling cancer. The routine colonoscopy that every 50-year-old dreads revealed there was cancer in her body. After surgery and continual chemotherapy, the cancer which is now in her liver, is not responding. As you can imagine, this recent news from her doctor was somewhat of a death sentence—there is nothing else we can do.
If you were to meet Debbie at the private Christian school that she is still teaching in, you would not know that she has been battling cancer. Her kindergarten students love her and she loves them! She always has a story to tell—something cute or laughable that the kids have done or said. In spite of her physical challenges and diagnosis, Debbie is living her life to the fullest.
Like me, you may be wondering how she is able to do this. If you were to ask her, as many of her doctors, nurses and coworkers have, she will tell you without hesitation that is it God who is her strength.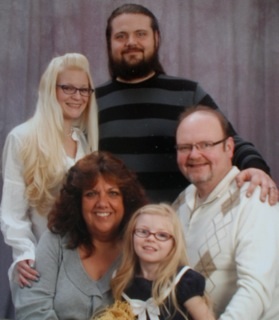 When she is desperate with pain, she picks up her phone and calls a prayer warrior (someone who believes in the power of God to touch us when we need it) and God gets her through the moment and literally gives her the strength to go on.
Whenever we talk, Debbie amazes me. Even though she is going through so much, she ALWAYS asks how we are doing and how our kids and grandkids are! When she talks about herself and her cancer, she isn't depressed or downcast. Instead, she thanks us for our prayers and continues to look ahead—and she continues to work and to assist her husband in his ministry. She literally seems to be stronger than the rest of us watching her! This is because she loves Jesus and has been walking with Him since she was a girl.
As His followers, we believe that He could heal her at any time, and that is what we ask for every day! But what if she is not healed and the cancer takes her life? Like the three Hebrew boys in the Bible (Daniel 3) who were about to be thrown into a literal fire for not bowing down to a king, we can say, "the God we serve is able to deliver us from it, and he will deliver us …But even if he does not, we want you to know …that we will not serve your gods" (Daniel 3:17-18, NIV).
In other words, we won't turn our back on our God, even if Debbie is not healed! We have the promise of eternal life with Him after we leave this earth, so we believe wholeheartedly that the best is yet to come! This is why Debbie has a great attitude even when she receives bad news from her doctor. She is grounded in the truth of God's Word--that He loves her and will be with her until the day she meets Him in heaven! She keeps her eyes on Him and her desire is to keep living until the day she is invited to her eternal home.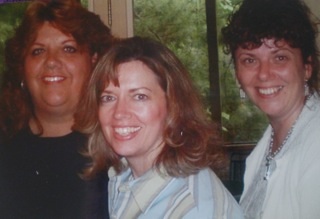 God has allowed Debbie to see some glimpses of how her life is impacting others. Her doctor and the nurses that have cared for her for the past four years have told her that she is different than their other patients. They have asked her how she can be so strong, how she can maintain a smile and a good attitude in the midst of her cancer. Over and over she has been able to tell them that her strength comes from a relationship with Jesus. That He is the One that gets her through and that she has a promise for her future with Him. She has witnessed them cry and ask questions about God and she knows that this is the Holy Spirit touching them through her.
During this Easter season, we are remembering that Jesus also lived here on earth with a death sentence. He came here from heaven knowing that He would lay down His life on the cross for the sins of all humanity. It was hard and He did nothing wrong to deserve it, bu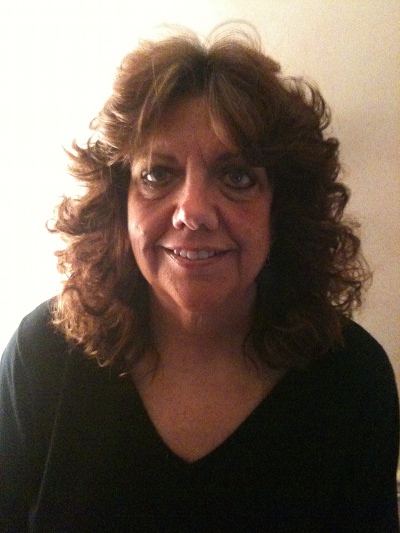 t He chose to live with a death sentence so He could rescue all of us and give us the promise of eternal life in heaven! There will be no pain, no cancer, no sickness, no fear, no heartache or dying there. If you don't know Him today, Debbie would love for her story to be used to bring you close to Him. Because of Jesus, we can all live this way—one day each of us will succumb to death, but His desire is to walk right along with us now, giving us strength and hope that the best is yet to come.
Prayer:
"Dear Jesus, thank You for taking the punishment for our sin so that we could have a close relationship with God. I DO believe in You and ask You to forgive me and make me clean. I want to receive the promise of eternal life with You, which begins now. Help me to live my life to the fullest, giving praise and honor to You!"
Copyright © 2008-2015 Dawn Sheridan Kollar
Read more about the writer: Dawn Sheridan Kollar
---
Reader Comments...
2011-04-04 16:13:32
"Debbie, thank you for sharing your story with me; I too have lots of battles, but I win and so will you. I've had an ostomy for 37 years, then 2001 got ovarian cancer beat that too well sort of...got to get breasts checked soon. But, If God saw you to it God (Jesus) will see you through it. I also was a teacher for six years and well I always had some project, activity, test, lesson plan, musical, graduation to look forward to--It kept me so busy, I only had time to thank God for every day and my cute little monsters - who kept me on my toes. It was real good..... Like I said if God saw you to it; God will see you through it; your cute little monsters need you. Bless you--you already won, you just don't know it yet."
- Rose
2011-04-01 18:40:21
"I love your article. You did an amazing job writing about an amazing woman that I love so dearly! Still praying... still believing!..."
- Tara
---
Post Your Comment...
---