Christmas Remembered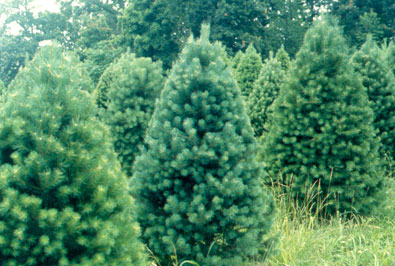 Growing up in North Carolina, I can remember that Christmas was always a very special time of year for my family. My sisters and I would help my Dad get all of the Christmas decorations out of the attic. We used the same cardboard boxes each year to store the decorations, although I'm not sure why since the tape was barely holding them together. After all the boxes were downstairs, we would begin decorating the house.
Next, we would go shopping for a Christmas tree. We always tried to go on the coldest day and look for the tallest and fullest tree we could find. Mom would decide if the tree met our strict criteria. Then we'd somehow get it fastened to the top of the car and head home for the "work" that lay ahead.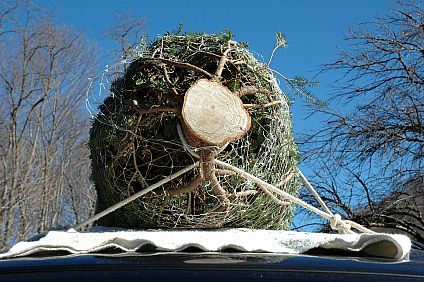 Once the tree was removed from the car, my Dad began the dreaded task of trying to get it in the tree stand. It was never a pretty picture. He would try out various tree stands in an attempt to find one that would "fit." And, if that didn't work he would begin sawing branches off the bottom of the tree. One year, I remember Dad had been outside for sometime working on the tree. So, I thought I'd be brave and see how he was doing. As I stepped outside, I heard a loud banging noise. I found my Dad hunched over, under the bottom of the tree. The loud banging sound was Dad as he hammered three inch nails into the tree to attach it to the tree stand. In shock, I opened my mouth to speak, but Dad quickly told me to get back inside. The tree stayed up that year, unlike other years, but it was awfully brittle!
As an adult, I realize now that our best laid intentions don't always work out the way we had hoped, but I'll always remember the painstaking effort and gift of love Dad gave to help us have a Merry Christmas.
Copyright © 2008-2015 Christy Biswell
Read more about the writer: Christy Biswell
---
Post Your Comment...
---