< Back to Kitchen Keeper Recipes
The Grape Crush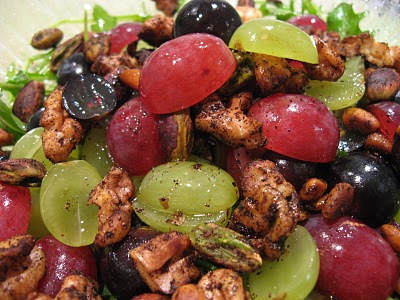 This yummy dish is like a salad and dessert mixed into one! You've never tasted anything like it! It's delicous!
Ingredients:
2 lbs. Red seedless grapes
2 lbs. Green seedless grapes
1 (8-oz.) Cream cheese
1 (8-oz.) Sour cream
Directions:
Mix cream cheese and sour cream together.
Mix in grapes (grapes could be cut in half if desired).
Spread in the bottom of a 9x13 dish
Topping:
Layer of Brown Sugar
Layer of Pecan Pieces
Layer of crushed Butterfingers
There is no exact amount for the toppings. Use enough brown sugar and pecans to coat the grapes. You will need approximately 4 butterfingers.
Note: The picture above shows the ingredients, but the finished product will look more like the photo below. Enjoy!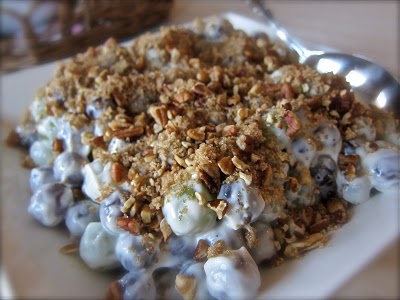 Copyright © 2008-2015 Melinda Henderson
Read more about the writer: Melinda Henderson
---
Post Your Comment...
---