< Back to Strength for Your Spirit
Our Identity Remains in God Alone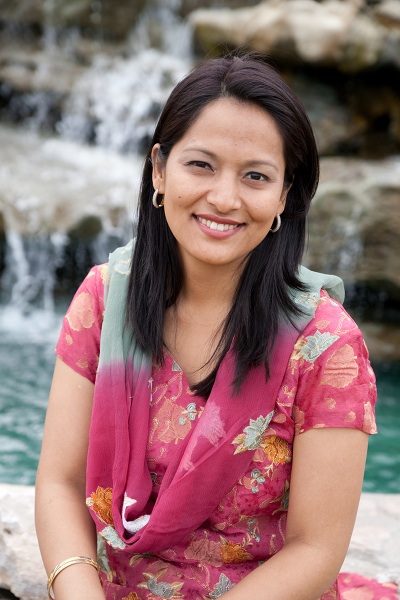 Psalm 121:1-8
I lift up my eyes to the hills-
where does my help come from?
My help comes from the LORD,
the Maker of heaven and earth.

He will not let your foot slip-
he who watches over you will not slumber;
indeed, he who watches over Israel
will neither slumber nor sleep.

The Lord watches over you-
the Lord is your shade at your right hand;
the sun will not harm you by day,
nor the moon by night.

The Lord will keep you from all harm-
he will watch over your life;
the Lord will watch over your coming and going
both now and forevermore.

Everyone has the need of feeling secure. Maslow in his hierarchy of needs describes it as a basic human need. People unfortunately sometimes seek to fulfill this need of security through wrong things, often in wealth, relationships, achievements, self-worth, beauty, education, or elsewhere. But all these things will fade away and have their effect only for a while. The long lasting security, though, comes from the God who is the maker of heaven and earth.
I live in Nepal, very near Mt. Everest. Can you imagine for a while that the same God who created Mt. Everest, the tallest peak of the world, cares for you? The same God who knows what is in the belly of fish deep down in the ocean knows what is in your heart. The same God who lifted the shepherd boy to be a king will not let your foot slip. He is 24 hours on duty! He neither slumbers nor sleeps. This is the greatest comfort that we can ever have.
If the Lord is watching over us all the time, then how come we face so many problems in our day to day life? How can the sun or moon not harm us? And finally, is it wrong to want to feel secure at all?
Recently I experienced a very depressing situation in my life. I was a career woman and was doing very well in my job. It provided me a sense of accomplishment, reputation, money, satisfaction, everything.
Besides this regular job, I was very active in ministry. I took leave from the office as much as I could and traveled throughout my country of Nepal for Church Planting. But when I felt God's call in my life for the full-time ministry two years ago (2009). I quit my job and gave all my time to God.
For a year, I felt, "Wow, God is working through me." But slowly, I started feeling that I was not accomplishing what I could have. I started comparing the ministry when I was giving full-time and when I was giving part-time. I did not find much difference. I felt very terrible. I started feeling "un-worthy," "under-used," "insignificant" and also "insecure." My days started with tears in the eyes and I went to bed with tears in my eyes. I was feeling very depressed and filled with emotion.
But this is the time, when I feel like this, that I cling to the Lord the most. I was very honest with my feelings and did not hide anything from God. I told it to God like I would tell a friend, what I am feeling and what I am going through. I read a lot of good Christian books. I read the Bible and asked God to speak to me. I spent more time in prayer. But the situation did not change immediately, and my feelings also did not change. I had no doubt in my heart that God was seeing me in this situation but my only question was why was He delaying to send help? I told God so many times that it's enough. I can't handle more than this.
After I felt the "climax" of this situation and when I was trying to calm down with God, finally and slowly, I felt that He spoke to me. It was nothing new, but it was so very affirming. My security lies in Him. He is not worried about my accomplishments; but He is more worried about my character. He wanted to build me up. He allowed me to feel this way, so that my only hope will remain in Him. The Maker of heaven and earth is always near us, but He does allow us to learn that if our foot slips, He is there. But as a good father, He does allow us to experience by ourselves and later teach us.
After experiencing this situation in my life, now I am very secure and very happy. My situation has not changed drastically, but my mindset has. It is a different thing to have the knowledge that we find security in God and actually totally relying on it and letting yourself go to depend fully on Him. It's a different thing. Many times we read the Bible and believe what it says, but to really immerse in these truths and hold on to it even when the most difficult times arise, will make you a person of God's own heart.
All glory to God that He is there to watch us every time, while we are coming and going both now and forevermore.
Copyright © 2008-2015 Ramila Karmacharya
Read more about the writer: Ramila Karmacharya
---
Reader Comments...
2011-06-03 08:28:54
"Ramila... this is so good... you have experienced and overcome what so many go through... my comfort is that those who know Him eventually find security in God... and once we feel that security there's no turning back... Anne and I continue to pray for you and Bishwa and your Kingdom work with www.TransformationNepal.com"
- Mark
---
Post Your Comment...
---