< Back to Poems & Creative Writings
America
America, a gem among nations,
A diamond that's brilliance luster
Shone brightly for millions
To find the way to its shores.
A land of promise,
A land of opportunity,
Where hope abounds,
And possibilities become a reality.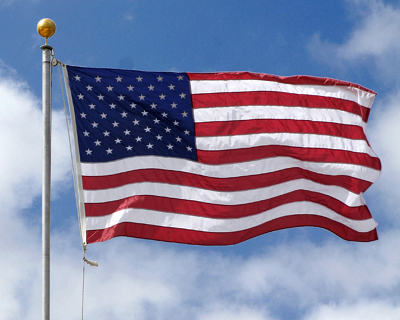 God has blessed America
Founded by those who blessed God.
Because thanksgiving poured forth from all.
God's hand covered our land.
America, a nation of prominence
Held in high esteem by all.
Fought and died for,
Freedom purchased with the blood of many.
God left His hand print on this land,
Upon its mountains and its valleys,
Lakes and streams
His beauty abounds throughout.
But the Diamond Is losing its luster,
Darkness looms on the horizon
America, a cry is going forth,
God's people are rising up.
A fight ensues not on bloody battlefields,
But in the battlefield of our nation's courts.
Hear the cry, O people of God
Let the Light within light up this land once again.
Copyright © 2008-2015 Sylvia Hensel
Read more about the writer: Sylvia Hensel
---
Post Your Comment...
---