Over-the-Door Shoe Organizers . . . Not Just for Shoes!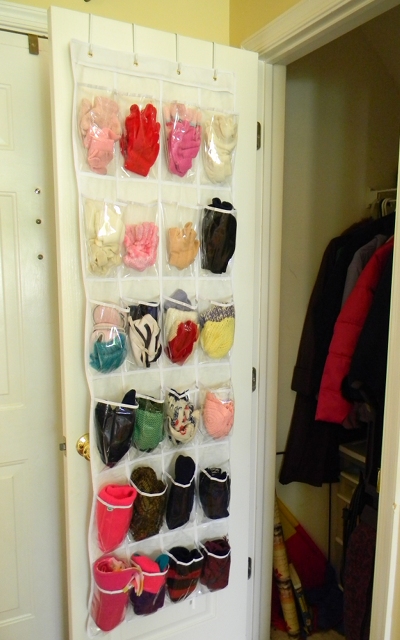 As our family size has increased over the past few years, I've had to get "creative" with organizing all the necessary items that go along with eight children . . . six of them being girls!
Over-the-door shoe racks have become our family friend! From neatly organized hair supplies, to toothbrushes, to hats and mittens . . . over-the-door shoe racks have come to the rescue! No more digging through drawers for ponytail holders . . . no more accidental sharing of toothbrushes . . . and no more mixed-matched mittens on a cold day!
Be creative, and gain back inches of counter space! Summer is a great time to clean out drawers and closets and re-organize for the upcoming school year.
Think of all the potential uses for this amazing organizer:
Make-up supplies
Hair supplies
Toothbrushes, dental floss, mouthwash
Hats, mittens, ear muffs, etc.
Kitchen tools
Baby food jars
Whatever your creativity discovers!
Happy Organizing to you and your grateful family!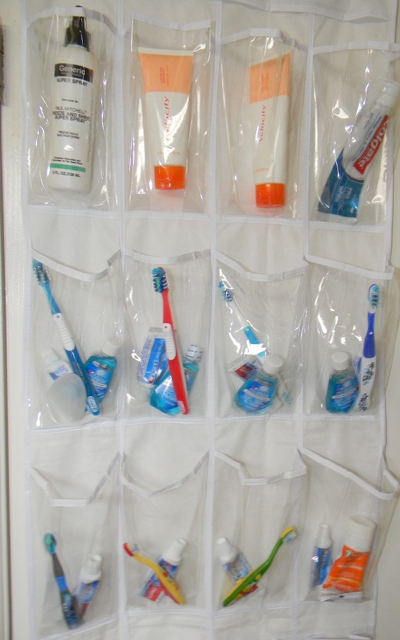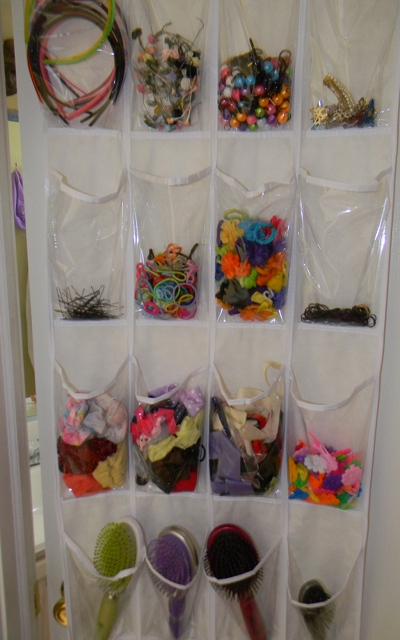 Copyright © 2008-2015 Alyson Shedd
Read more about the writer: Alyson Shedd
---
Post Your Comment...
---