< Back to Kitchen Keeper Recipes
Easy Cheesecake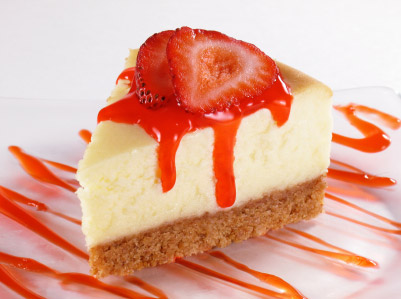 This is a really easy recipe that is great for summer gatherings.
Ingredients:
1 Graham Cracker Pie Crust
8-oz. Cream Cheese, soft
1/3 c. Sugar
2 tsp. Vanilla
1 c. Sour Cream
8-oz. Cool Whip, slightly thawed
Directions:
Using electric mixer, beat cream cheese until smooth.
Add sugar and mix well.
Add sour cream and vanilla.
Stirring until well blended.
Fold in Cool Whip.
Spoon into pie crust and chill for 4 hours.
Note: Delicious served plain or top with fresh strawberries.
Copyright © 2008-2015 Melinda Henderson
Read more about the writer: Melinda Henderson
---
Post Your Comment...
---