< Back to Strength for Your Spirit
Eternity: A Battle Worth Fighting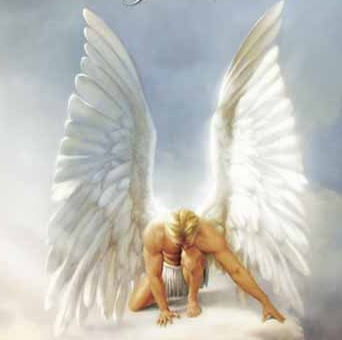 One night a few weeks ago, as I lay my head down upon my pillow, I suddenly became aware of eternity. A sense of hopelessness overwhelmed me and I began to cry. I realized what the Holy Spirit was causing me to feel was not eternal rest, but eternal damnation. I did not feel the horrors of hell, but the vast emptiness of time, the foreverness of it. It was the never-ending torment of those suffering with no hope that one day it would all stop and perhaps they would be granted a second chance to change their destiny. Only this side of the grave does our gracious Lord extend not just one chance, but seven times seventy chances, for it is His desire that none should perish, but that all should come to repentance.
There is no purgatory after death as some believe. Hebrews 9:27 states, "And as it is appointed unto men once to die, but after this the judgment"( KJV). Joel 3:14 states, "Multitudes, multitudes in the valley of decision: for the day of the Lord is near in the valley of decision" (KJV). Those who live in the valley of decision are in a living purgatory. It is a place of waiting as they determine where they will spend eternity.
We cannot pray someone out of man's conception of purgatory – a place of waiting after death – but we can pray them out of a living purgatory. When we intercede for the souls of men, we find we have descended into the valley of decision and, through prayer, we can lead many into the light of truth.
The valley of decision is a gray space of swirling fog where men's souls cannot seem to find their way. It is a place where demons roam freely, working their wiles to entice men to stay in their sins. It is a place of torment for a great battle ensues there in the spirit for the souls of those who reside there. The demons of hell do all in their power to hide any thought of eternity from their prey.
Those who are willing to descend into the valley bring the light of understanding with them to open the eyes of the blind, and unstop the ears of the deaf. Are you one of those God has called to this task? Are you willing to fight the demons of hell for the souls of men to secure an eternal home in heaven for them? Now the decision is yours. What will it be?
Copyright © 2008-2015 Sylvia Hensel
Read more about the writer: Sylvia Hensel
---
Reader Comments...
2011-09-04 21:56:50
"Sylvia what a beautiful article. "
- Linda
---
Post Your Comment...
---