Waiting on the Lord Patiently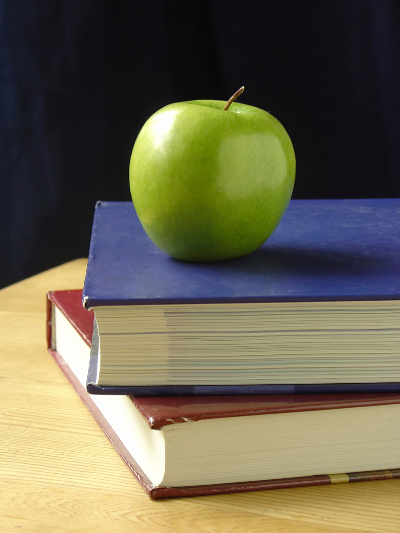 Quote: "The will of God will never take you where the Grace of God will not protect you."
I live these words. The will of God will never take you where His grace will not protect you.
My husband lost his job in March 2009, shortly after the death of his father. We were left with the prospect of complete unemployment. We were comforted in the promise of the Lord: that He has a purpose for every event in our life. We found hope in the promise of Abram: "Leave your country, your people and your father's household and go to the land I will show you," Genesis 12:1 (NIV).
Like Abram, we had left the familiar: we had left the job and security we knew, and the home we had grown accustomed to… and we went to the land He showed us. The next step was a complete career switch for my husband when he answered the call to be a teacher.
After attending an information session at Regent University, my husband came home with restored HOPE. He knew that the loss of his father and his job were means by which the Lord used to move us (him) in the direction of his future. The Lord called Rick to be a teacher.
Other blessings included the fact that our children were free of illness and injury. Our vehicles were ours and managed to keep us on the road. We were blessed enough to bless others. But still…no fulltime job. We waited on the Lord. We remained steadfast in our gratitude and praise. We were patiently trusting and waiting on the Lord.
Rick applied for every teaching position he qualified for. Nothing. We trusted and waited on the Lord. Then we heard of a program designed for troubled students. A program that teaches and mentors the most broken little souls. There was to be an open house and Rick would attend. Time marched on and he was granted two interviews…one for the program for at-risk students and the next for a coveted earth science position. He went to both. We waited on the Lord.
Well…I will be frank, we had hoped for and prayed for and solicited prayers from friends and family for the earth science position. We really didn't give a second thought to the position available with the alternative education. The Lord had different plans.
On June 30th, the day before my husband's birthday and just over two years without steady, fulltime employment my husband received a life-changing phone call. He got the job. But not the one we had put all our effort into. No, the Lord doesn't need Rick to work as an earth science teacher, he needs him to love and educate the broken children. He needs him to be light in a very dark and lost world. He needs him to be a guidepost of Christ for children who need Him most.
We rejoice now, we are in awe of how the Lord provided for us. He did not leave us or forsake us. He brought us closer to Him and to one another. I think back on the past two years as Rick starts his new job this month and I cannot praise God enough nor can I comprehend how He carried us through and provided for our every need. Only He can provide. We must never depend on ourselves, we must put all of our hope in the Lord and His promises.
"I waited patiently for the Lord; he turned to me and heard my cry. He lifted me out of the slimy pit, out of the mud and mire; and gave me a firm place to stand. He put a new song in my mouth, a hymn of praise to our God. Many will see and fear and put their trust in the Lord." Psalm 40:1-3 (NIV).
Copyright © 2008-2015 Samantha Ewing
Read more about the writer: Samantha Ewing
---
Post Your Comment...
---