The Sanity of Suffering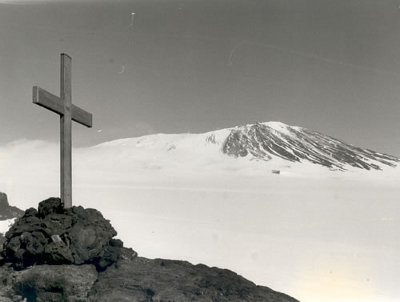 On a recent Sunday morning my Pastor seemed to be speaking directly to me. He delivered a sermon on suffering. I feel like some days I am suffering more than the average person. But quite honestly, it's self induced. I am a worrier. I can fret over the slightest detail. I can turn molehills into mountains faster than you can say Rushmore. I come from a long line of worriers. Here is what I learned as I listened and then later ruminated on what he said…
Be mindful not to bring on self-induced suffering. Be aware that we have been created; molded; crafted in His image. We will endure enough suffering from the world that we must not bring suffering, self-loathing and insecurities upon ourselves. We must look directly to the Lord to steer us toward Him. To use the suffering we endure to glorify Him! To bring light to His name.
"I want to know Christ and the power of his resurrection and the fellowship of sharing in his sufferings, becoming like him in his death" Philippians 3:10 (NIV).
The Lord will allow wounds that He will use for purpose and beauty. "My comfort in my suffering is this: Your promise preserves my life" Psalm 119:50 (NIV). We have been created in Him. He knew us long before we breathed our first breath. There is enough rejection in this world that we will endure; we must not reject God or ourselves. We must not reject what God has so tenderly and purposefully created; what He has allowed can mold us into stronger more righteous believers.
When I reject myself I am rejecting Him, for He has a plan for my life to use for His glory. "For I know the plans I have for you, declares the Lord, plans to proper you and not to harm you, plans to give you hope and a future. Then you will call upon me and come and pray to me, and I will listen to you. You will seek me and find me when you seek me with all your heart. I will be found by you, declares the Lord, and I will bring you back from captivity" Jeremiah 29:11-14 (NIV).
He has laid a path for my feet. A path that if it were any different would not be nearly as straight as it is now. The Lord had created me the way He has seen fit. I must appreciate and accept and love who He has created. I must not reject the beauty I possess nor the suffering I endure because it is all for His glory. The Lord does not tempt us or seek bad things in our lives, but He does allow for suffering and for discomfort to draw us closer to Him.
It is not up to the people in my life to pull me up out of the mire when I feel like I am sinking. It is my responsibility in times of suffering (and in times of delight) to seek the Word of God. By anchoring myself in the Word, I am encouraged to keep my feet on the purposeful path He has created for me. The path that will bring Him glory.
When we see and live for His purposes and plans instead of our own we can walk in good mental, emotional, spiritual, and physical health and well-being.
Copyright © 2008-2015 Samantha Ewing
Read more about the writer: Samantha Ewing
---
Post Your Comment...
---