Making Smoothies Simple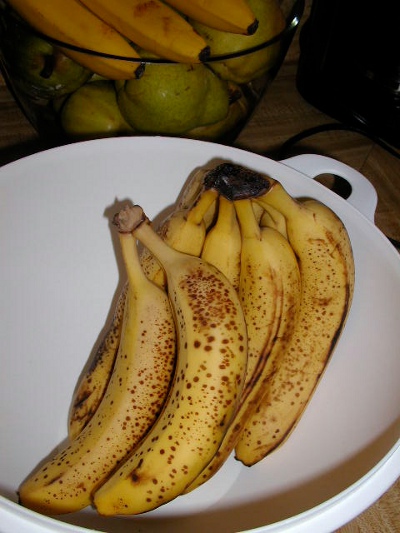 For our family, living in the South means summer rituals can continue as a slowing trickle well into the fall. One of our favorite ways to hold on to summer is to regularly blend up banana smoothies. While we love using any frozen summer fruits for smoothies, my children and I have finally created one we fall back on the most frequently--Vanilla Banana Mint. Our family trick is to buy overripe bananas from our grocery store from the clearance shelf at a rate that equates to about 8-10 bananas for under $1! I peel them immediately & store them in doubled freezer bags on the freezer shelf. When we have a hankering for any kind of smoothie we grab one or two bananas from the bag as a base to add to any other ingredients. As winter comes I use frozen bananas from the same bags for morning muffins.
This smoothie recipe is almost filling enough to be a meal!
Vanilla Banana Mint Smoothie
Ingredients:

2-3 frozen bananas
2-3 C rice milk (milk or yogurt)
1/2 t dry mint
1 T fresh kale
1 raw, organic, free range egg
2 T protein powder (we use a non-soy version)
1 t probiotic powder (kept in the fridge for best potency)
1 t vanilla
Directions:
Blend until the consistency of a smoothie, adding thicker ingredients as necessary if your liquid content makes it too sloshy. Not all bananas are the same, after all!
Enjoy those Indian Summer days with a smoothie to remind you of halcyon summers.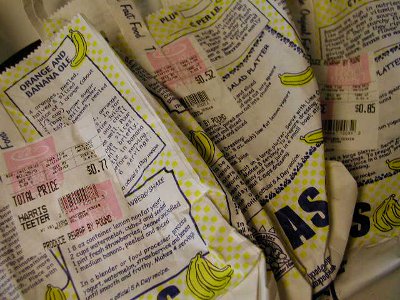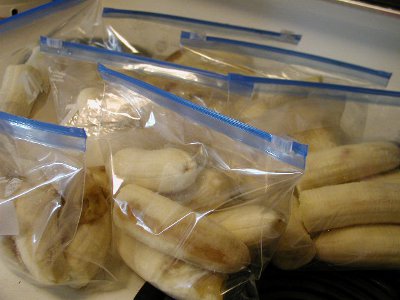 Copyright © 2008-2015 Lisandrea Wentland
Read more about the writer: Lisandrea Wentland
---
Post Your Comment...
---