< Back to Kitchen Keeper Recipes
Ginger Bread Cake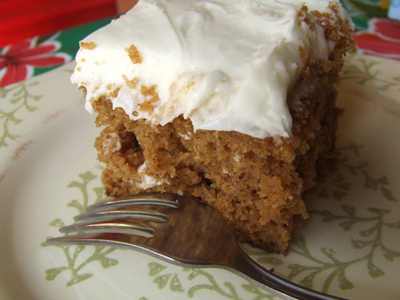 Ingredients:
1/2 cup (1 stick) butter (softened)
1 cup sugar
1 cup molasses
1 egg
2 1/2 cups flour
1 1/2 t baking soda
1/2 t salt
1 t ginger
1 t cinnamon
1 cup hot water
Directions:
Beat butter until creamy.
Gradually add sugar and beat well
Add molasses and egg, beat well.
Combine dry ingredients, and then add alternately to the butter mixture with the hot water.
End with flour mixture.
Pour batter into lightly greased and floured 13x9 inch pan.
Bake at 350 degrees for 35 minutes.
Top with powdered sugar or whipped cream.
Happy Holidays!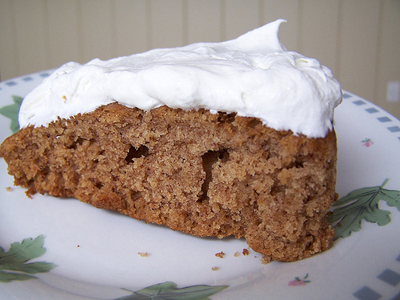 Copyright © 2008-2015 Alyson Shedd
Read more about the writer: Alyson Shedd
---
Reader Comments...
2012-01-08 18:53:06
"Hi, Alyson. I just finished reading your Christmas letter and decided to log onto this site and see what you are up to. The recipe looks wonderful and I hope to soon read through your plethora of articles. YOU ARE AWESOME!!! (Just wanted you to know that I am so proud of you and thankful to be your friend.) I hope to put our Christmas photo card in the mail to you tomorrow. We have been enjoying the blessing of our first grandson this past year, Colton. He is so precious and a constant reminder of the goodness of our Jesus. Just wanted to let you know that I love you and am so inspired by your year to year report of the goodness of the Lord to you and your family. You are a blessing!!!"
- Gina
---
Post Your Comment...
---