Mommy, You Look Amazing!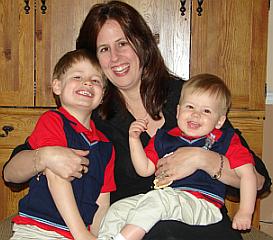 I was trying on sundresses a few weeks ago in a department store. I was trying desperately to find something feminine and something that I also felt comfortable wearing. By the time I'd tried on my fifth dress I was beginning to perspire and beginning to get irritable. Finally, I put on the last dress in my selection and out I walked. As I looked around for my husband, who had been patiently waiting outside the changing area, I heard a familiar voice, "Mommy, you look amazing!" It was my four year old and his comment melted my heart, I think I even blushed.
Copyright © 2008-2015 Christy Biswell
Read more about the writer: Christy Biswell
---
Post Your Comment...
---