How to Create More Time in Your Day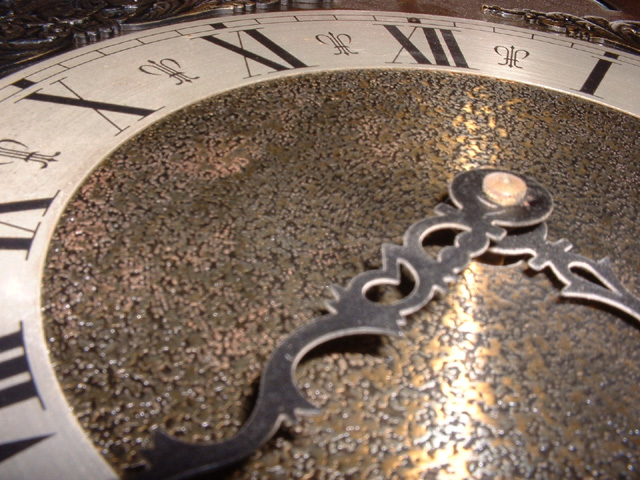 Chances are if you are reading this article, you, too, feel like you just never have enough time in your day. Well that, dear friend, can be fixed in a snap. Sounds too simple to be true? I'm living proof it can happen and your life can be full of peace and harmony once again (that is -- if you had peace and harmony before, right?).
REFLECT:
"So what's the secret?" you may wonder. Well, the first thing you need to do is take a moment at the quietest point of your day (whenever that may be) and REFLECT on your daily routine and extras. We spend most of our time planning and doing but very little, if any, time on REFLECTING. So, grab a piece of paper, a hot beverage of choice (for an "ahhhh" moment), and a pad of paper. List all the things you do within the day starting with routine items (breaking it down into morning, afternoon and evening), then writing down extras (like weekends, volunteerism, etc.) You won't hit everything that you do (OBVIOUSLY), but it will be a great start to the process of creating more time in your day.
PRAY:
Okay . . . so now, you've taken time to reflect on what your day usually entails. The second step is to PRAY over this piece of paper. The following prayer is just an idea as to what you should be asking for: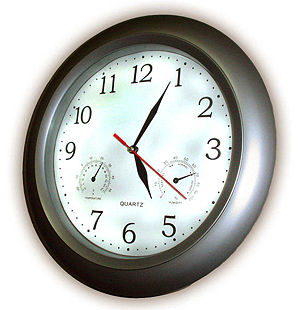 "Lord, I am a women with so many things on her plate. . .I feel like it's not only full but also cracking right from underneath me. Please, Lord, please. . .begin to show me what items on my list are "must-do's" and what items are things I can eliminate at this season in my life."
SEASON:
Eureka! The key word in this step is SEASON! (And I'm not talking the stuff to spice up your spaghetti sauce!) There is a season for everything. We do not expect snow in the summer nor do we suit up for a hot, balmy day at Christmas. No, we are all fairly in tune with the fact that with every season there are unique temperatures and changes that go along with it. Well, the same is true for our lives. As you begin to realize that you cannot and SHOULD NOT do everything that's offered or asked, you will begin to see the importance of seasons.
Now, go back to your list that you just made. Begin to MARK your paper by placing a check if the item listed is necessary, an X if the item is not necessary and a question mark if you're just not sure. Go through each item prayerfully and begin to hack away at that thing. (This can be quite fun actually - and liberating.) If there are areas where you are just not sure if it's necessary or not, go to someone who knows you well and whose opinion you value. Ask that individual what he or she thinks and make a determination based on sound advice and counsel.
SCHEDULE: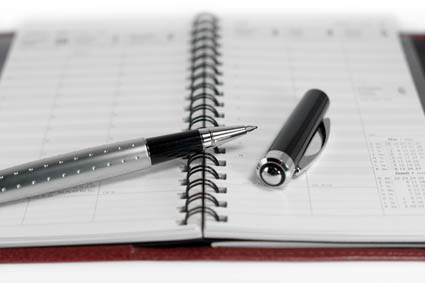 Finally, using your IMPROVED list of daily living, get a colorful piece of paper (your favorite color) and make a chart on it. List Monday - Sunday across the top and along the sides write times (ballpark times such as "6am - 7am" -- then place the activity that occurs in that slot). Make a HAPPY looking chart for yourself. If you are at home during the day, then stick it up on your refrigerator where you can see it. If not, take it with you, until it becomes a habit. Use your chart with your improved list ideas to guide you and for the first 3 weeks, do not add any new commitments (as you can create a new habit if you stick with it for 21 days). Try to stick to this schedule as best as possible then begin to tweak it as you see necessary. (I usually create a new chart every 3 to 6 months as not only my life but also my family's lives and needs are constantly changing.)
Most importantly, give yourself room to flex and make some special time in there for you. You will be AMAZED at how much time is getting eaten away by people or tasks that are not necessary at this season of your life. Enjoy this time-saving schedule and start your new year off right with a fresh new attitude as you've created more time in your day!
Happy New Year!
Copyright © 2008-2015 Cindy Aitken
Read more about the writer: Cindy Aitken
---
Post Your Comment...
---