< Back to Kitchen Keeper Recipes
Black Bean Chicken Enchilladas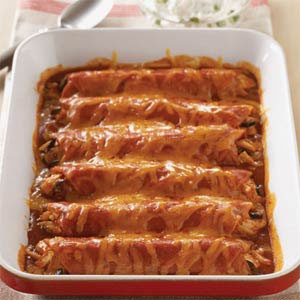 Ingredients:
10 whole wheat tortillas
½ cup salsa, pureed
2 cans (15 oz) black beans (rinsed, drained, slightly mashed)
2 cans chopped chicken
4 cups shredded cheddar cheese (divided)
1 T dry minced onion
1 can (16 oz) enchilada sauce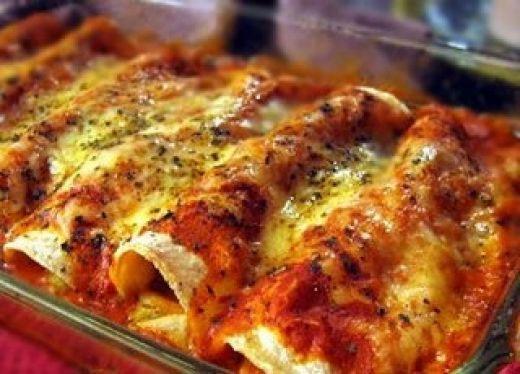 Preparation:
Mix all ingredients together except enchilada sauce and 1 cup of cheese.
Roll mixture into the tortillas "burrito style."
Place in greased 9x13 stone or pan.
Pour enchilada sauce over tortillas and top with cheese.
Cover and bake at 350 degrees for 20 minutes.
Enjoy!
Copyright © 2008-2015 Alyson Shedd
Read more about the writer: Alyson Shedd
---
Post Your Comment...
---