Will You Bury Your Talent?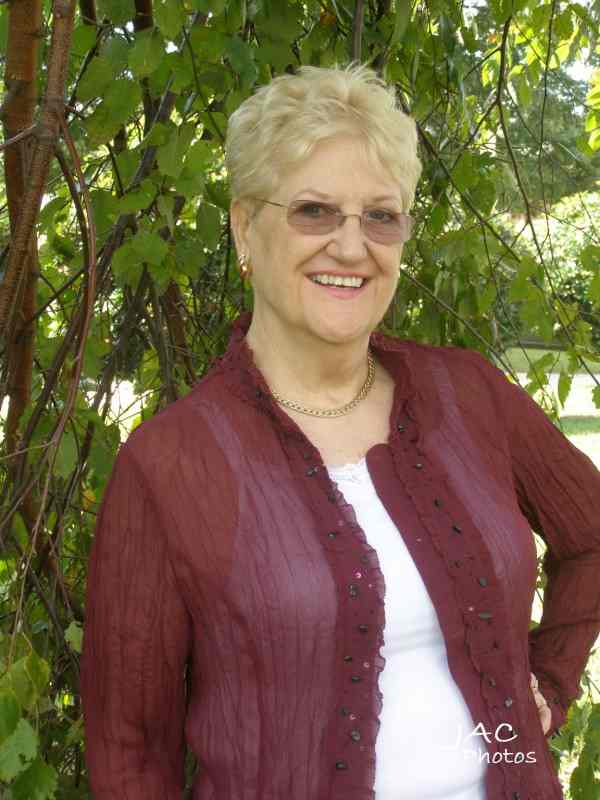 I always had a love for writing. It started when I was in grade school. At that time I wrote skits, plays, stories and poems for class projects. Outside of getting good grades in my English class, what talent I had went unnoticed. At that time, I did not realize it was a God-given gift.
As the years passed, I fell in love with Jesus Christ and could not stop talking about Him. When I prayed, I spoke to Him as though He was my very best friend, which of course, He was. The most marvelous thing about that was He actually talked back to me. He began to tell me, as the Scripture says, "great and mighty things" I knew not. Jeremiah 33:3 (NAS). He spoke to me of things that were on His heart. He shared insights into the Scripture I had not considered before. I began to write down what He said, and it was so beautiful.
I then began to write love letters to Him, and He responded by flooding me with an overwhelming sense of His love for me. The scripture, "Delight yourself in the Lord, and He will give you the desires of your heart," Psalm 37:4 ( NIV), had begun to take on a new meaning. I truly did delight myself in Him, and He was placing within my heart His very desires for my life. It would appear He wanted me to write as a means of testifying for Him through this beautiful gift He had imparted to me.

The problem was I did not know how to go about finding a venue for my writing. I thought I would burst with what He was saying to me. I needed to share it with the world, if possible. I felt like Jeremiah; it was like a "fire shut up in my bones" Jeremiah 20:9 (NIV). I just had to get it out or explode! I began to ask God to open a door for me if this is what He wanted, and that is just what He did.

My husband and I had been ministering to a man in our condo complex who was suffering with a brain tumor, and also another neighbor, a lady who had a bout with cancer. When they were better, they got together and took us out to dinner, along with her daughter. During our dinner conversation, I told them of my desire to write, but that I didn't know how to go about getting my work published.

As it turned out, the daughter was a professor at a college and also an accomplished writer. She got me started on the Internet. In my search, I found Faithwriters, which is a Christian-based site that helps writers get their work noticed. The first story I submitted to Faithwriters came in second in the Beginner level, which immediately brought me up to the Intermediate level. My third story placed third and I moved up to the Advanced level. My fifth story received Editor's Choice and appeared in their monthly magazine. I was thrilled beyond imagination. From there I received an email for writers to join Heart of God International Ministries. I submitted my first article and it was accepted. I have been writing for them since July 2008. When my friend Debbie heard the voice of God about starting an on-line magazine, I showed her some of my stories and articles, and she blessed me by accepting me as part of her writing staff.

Writing is a part of who I am. It brings me great joy and a feeling of wholeness to be doing what God has called me to do. For years, my talent seemed to remain dormant. I had always heard that God had given each of us a gift and often wondered what mine was. When I first started my journaling, I felt it was personal and meant just for God and me until He told me to start sharing my expressions of love to Him, His insights into His Word, and His thoughts that He had shared with me.

God has His perfect timing for all things. I do not understand why He chose to wait until I was 74 years old to start my writing ministry, I just know that I am forever grateful that when I stand before my Lord and He asks what I did with the talents He gave me, I will be able to show Him the investments I made from that which He has given me.

Has God given you a gift that you are not using for His glory? Perhaps you are not aware of what it is. Pray that God will reveal His gift to you. It is your talent, and it is not to be buried. Invest it wisely that it may show a 30-60-100-fold return to present to Him when He calls you home. Remember, it is never too late to start. What we all desire to hear Him say is, "Well done good and faithful servant, enter into your rest." Matthew 25:21 (NIV)

Copyright © 2008-2015 Sylvia Hensel
Read more about the writer: Sylvia Hensel
---
Post Your Comment...
---