< Back to Strength for Your Spirit
My Journey Through Prayer: Step Two - Praying the Word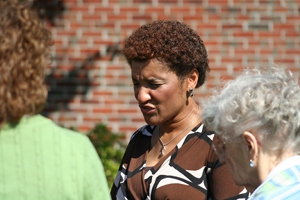 "So is my Word that goes out from my mouth: it will not return to me empty, but will accomplish what I desire and achieve the purpose for which I sent it." Isaiah 55:11 (NIV).

"Your Word, O Lord, is eternal; it stands firm in the heavens." Psalm 119:89 (NIV).

In my last article on prayer, I told how I received my prayer language through the baptism of the Holy Spirit. It was a beautiful gift, and I found myself praying daily in the Spirit as well as in my own tongue. As I continued my journey into prayer, God opened a new door for me to walk through. From the beginning of my Christian experience, Jesus became my mentor. He instructed me in how to conduct my life through studying His Word. I had never read the Bible before, but now I found myself devouring each word.

This path He chose for me was lined with scripture. It began with putting on the full armor of God, explained in Ephesians 5. With each piece of spiritual armor that I applied, I prayed not only for myself but also for my entire family. I would add other scriptures that were appropriate. When putting on the breastplate of righteousness, I prayed the scripture, "The effectual, fervent prayer of a righteous man availeth much." James 5:16 (KJV). That scripture made an impact on my heart. I hungered all the more to learn the Word so I could pray the scriptures more effectually for the needs of those whom God had placed in my care.

It had been my heart's desire to attend a Women's Aglow meeting, but they were always held during the day, and, due to work, I could never attend. Upon retiring, my husband and I moved to Florida. Shortly after joining a wonderful church, I was invited by three people to attend a Women's Aglow meeting. The speaker that day was Germaine Copeland who has written a series of books called Prayers That Avail Much. I bought them all. I knew God and I were still walking that road of prayer together. I began a journal and listed scriptures the Lord pointed out to me for different people.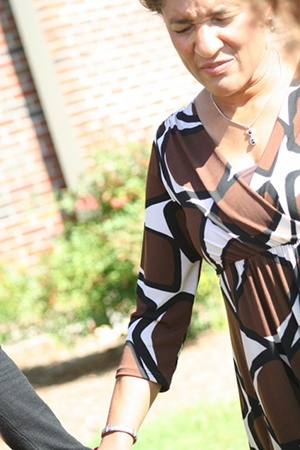 Later, the Lord gave me a vision that confirmed His desire for me to continue this method of prayer. I was visiting a friend, and as we sat around her dining room table talking about the Lord, something was said that triggered a vision. Time seemed to stand still as I was transported to a place where God showed me a figure of a person. The face was veiled. He said that figure represented all the needs I pray for. Above the figure stood a celestial being holding a sword, and, as He spoke, the celestial being raised the sword and split the figure into two pieces, and then He began to walk between them. What He said to me while doing all this was "this sword is the Sword of the Spirit which is My Word, and every time you pray the Word, I make a covenant with you. Your part is to believe I will fulfill My Word, and My part is to do it."

It has been approximately 13 years since God gave me that vision, but I still continue to pray in this manner. He has been faithful to fulfill His Word on my behalf and on behalf of those I pray for. It has caused my faith to grow and has given me great peace as I place the problems into His very capable hands. It releases me of any concerns I may have and increases my trust in Him.

I encourage each of you to consider praying the Word and see God move in a new way as you pray and believe His Word.

"Trust in the Lord with all your heart and lean not on your own understanding." Proverbs 3:5 (NIV)
Copyright © 2008-2015 Sylvia Hensel
Read more about the writer: Sylvia Hensel
---
Reader Comments...
2009-06-29 07:20:59
"Wow that was great Sylvia I needed that today.
I have struggling and maybe this will help me along."
- Sheri
2009-06-08 11:32:42
"Very inspiring, Sylvia.
Keep up the good work.
Love, "
- Laura
---
Post Your Comment...
---