Teachable Toddler Moments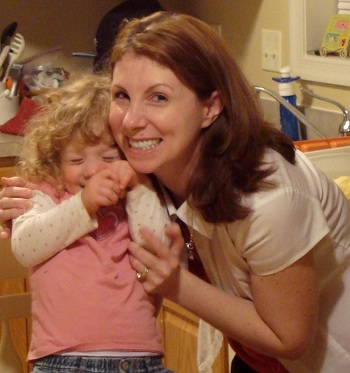 Anyone raising a child around two years of age is in for a treat. Your child can be a source of personal amusement all day long. I feel like my house is often akin to a sideshow at the circus! In the throes of potty training, my two-year-old opens the bathroom door and yells across the room, "Mommy, wuts dat mell?" ("Mommy, what's that smell?"). Before I can answer, she sniffs the air, looks down, and says "Ooh, dat me!"

If you are in the thick of raising little ones, I encourage you to cherish this time when they are little. If you can make a point to write down just a few of the funny things your toddlers do and say, one day when you look back, you will find those moments to be both amusing and full of joy. Believe it or not, even when they are toddlers, you have a huge opportunity to begin training their minds and building basic skills.

Opportunities for Training

As adults, we often forget what it was like to see our first snowfall and hear it called "winter." Or go out in the spring and see our first butterfly. Even a simple walk outdoors with a toddler is an adventure. This is also a wonderful opportunity to teach your children about the God who created it all. No television show can give children the quality time that a parent can experience, imprinting a Christian belief system in their brains.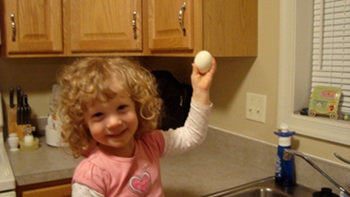 Building Trust

The emotion your child feels as you spend quality time teaching him about living things in his world that he doesn't yet understand, builds trust and leaves an eternal imprint on his spirit. That trust is the basis of your shared relationship that will grow over time.


Science Lessons and Lunch

Sometimes when we are in the middle of a busy day, we don't have time to consider how we might be purposeful with our little ones. But even "insignificant" things to us are huge to our children. For example, in my house I often receive a lot of "help" preparing lunch. My kids eat a lot of eggs so we have to be creative.

Our two-year-old loves to help me peel hard-boiled eggs. At first, I had to get past the waste involved in teaching her how to peel the egg gently. Most of the white ended up in the trash. But in the process, I was able to teach her about the egg, where it came from, and yes, how to peel it. She learned how to find "the skin" under the shell and how easily the shell comes off once you find "the skin." She has such a sense of accomplishment from peeling eggs and seeing them whole.

After we peel eggs at the sink, we sit down at the table and slice them with the egg-slicer. She thinks this is the greatest, because then we see the yolk, which we also learn about. There you have it, a whole little science lesson over lunch! And, we do this almost every time we have boiled eggs. It is one of her favorite things to do.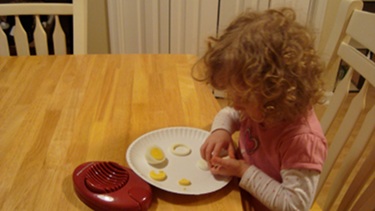 Who would think boiled eggs would be such a big deal? I pray that God will help us to remember what it was like to be a child. Perhaps this could help us think of new ways to teach our children. A child's mind is so open, impressionable, and trusting. Jesus said that unless we become like little children, we cannot enter the kingdom of Heaven (Matthew 18:3).

Those words cause me to stop and take a second look at childhood…. and the teachable moments we have to build positive emotions and trust at this impressionable age. Those same words of Scripture can also give us "staying power" while we are endeavoring to creatively and patiently parent our toddlers!
Copyright © 2008-2015 Dorena DellaVecchio, Ph.D.
Read more about the writer: Dorena DellaVecchio, Ph.D.
---
Post Your Comment...
---