Momma's Bike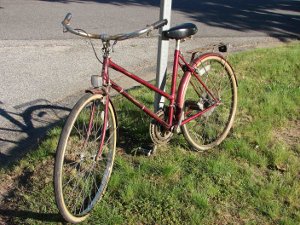 My husband, Erich, loves a good deal, and, he can usually find one. His keen eye for a bargain has amazed family and friends through the years. Recently, our neighbors casually asked him to be on the lookout for a kayak. Sure enough, within a few short weeks he found a kayak that was just what our neighbors had requested.
His most recent mission was to find a bike for me to ride with our family in the evenings. Erich had a bike with a bucket seat for our two year old; our five year old had his own bike. My bike had broken a couple of years ago, but I really had not missed it, so I was content walking or jogging behind the rest of the family. Nevertheless, my husband was determined to find me my own bike so we could go on family rides together. We decided to check out a few yard sales in our neighborhood before looking at Wal-Mart. After driving by only a couple of houses we found "the one--"a beautiful blue beach cruiser in great shape and selling for a good deal. But Erich thought we might be able to do a little better on the price.
So, off we went to check out a few more yard sales. Finally, after the kids were fussing and we were tired of driving around we went back to the yard sale where we had seen the beautiful bike. We had even stopped by an ATM to get cash for our purchase. But, when we got there, it was gone. Someone else discovered that good deal too. As we drove off, Erich expressed disappointment, but I assured him that we would find another "good deal."
Unfortunately, we did not find another bike that day--then it began to pour down rain. On the way home, we noticed a yard sale where all the items were covered with plastic–except for an old bike the homeowners had propped up against a table. As we drove by I could see Erich was looking at that bike, so I said, "No honey, that bike doesn't look very good. They left it out in the rain."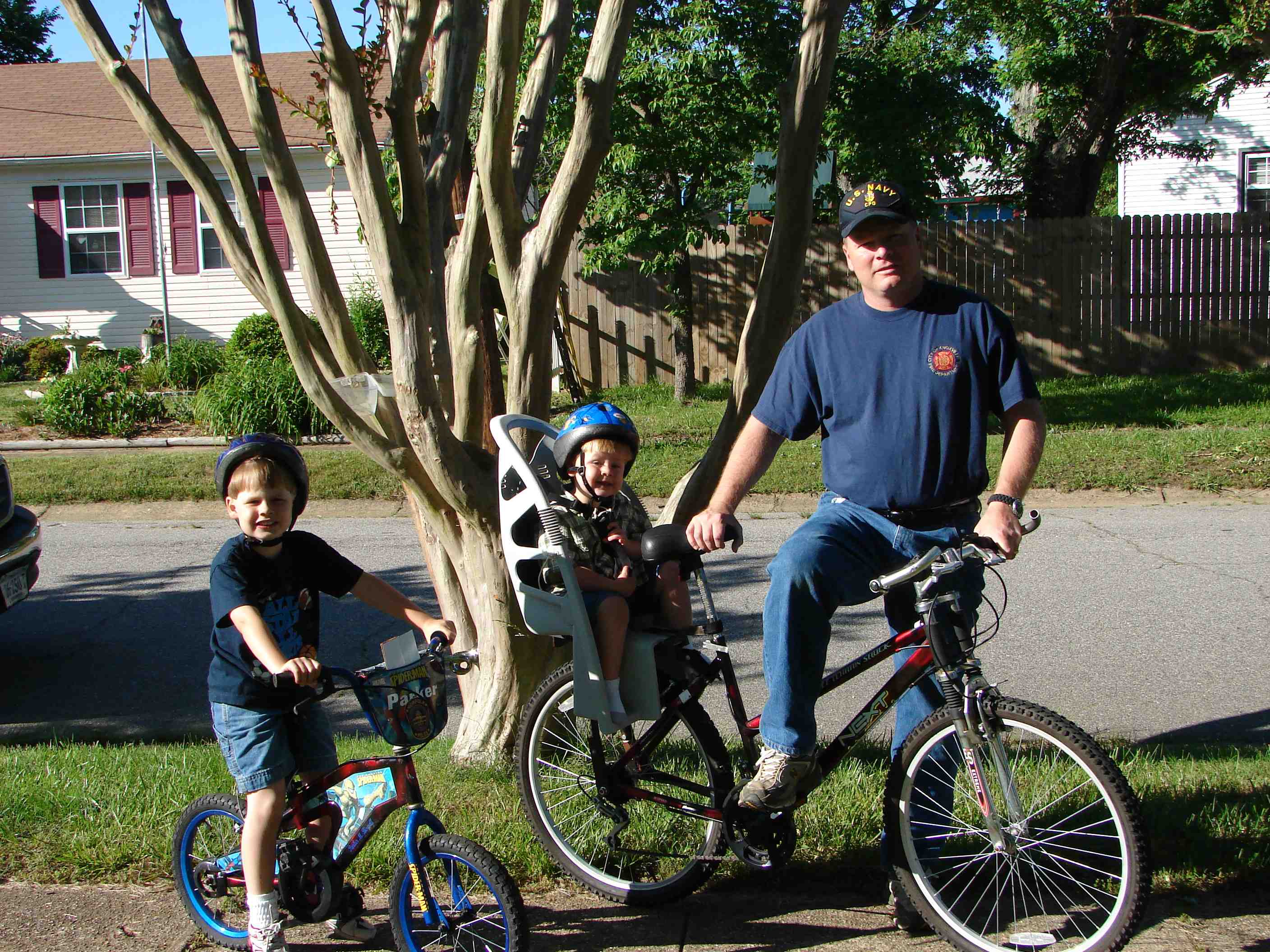 I wasn't worried; I knew we would find a good bike when the time and price were right. But, my husband was anxious to make the purchase. The next day on his way home from work he saw a bike for sale, offered $5 for it, and loaded it up into his car. When he got home he said, "I have a surprise for you." He opened the trunk to his car and pulled out a bike. Instantly, my heart sank--it was the same old, rusty bike from the yard sale that we had seen a couple of days before--the bike that had been left out in the pouring rain.
It looked ancient. The brake on the right side did not work at all, and the one on the left did not work well. The bike was covered in dust and there was no kick stand. I felt like Mary Poppins as I climbed on to this relic. It creaked and groaned as I pushed the pedals. I thought to myself, "How am I going to tell him this is not quite what I had in mind?"
The next evening my husband insisted that our family bike adventure convene, now that I had a bike to ride. So, off we went through the neighborhood. At first, I felt awkward on my "new" bike but then I started relaxing and enjoying the time with my family. For the next 30 minutes we rode through our neighborhood enjoying the cool breeze and the laughter of our children. As I rode up beside my husband, my bike creaked and groaned. We both started laughing.
Although the bike might not have been what I would have chosen for myself, I am so thankful that spending time together as a family was one of Erich's top priorities.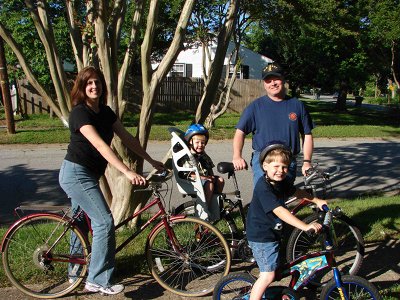 Copyright © 2008-2015 Christy Biswell
Read more about the writer: Christy Biswell
---
Post Your Comment...
---