< Back to Strength for Your Spirit
Grow Up From Kittens to Lions - Be Forever Changed!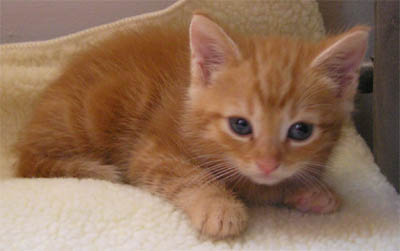 Recently I was in a difficult situation and was not handling it well. As I called a friend for prayer, the Lord began to show her a picture. She saw a picture of a small kitten in a thunderstorm. It was safe inside a shelter and God was providing warm milk for nourishment, a soft bed for comfort, and peace within the shelter. Although the rain, thunder, and lightening continued outside, it was concealed within, not even a draft entered. My friend explained when she had prayed for me previously, the Lord had shown her a picture of a lion. Interestingly, He continued on with the cat analogy! We both realized this situation had caused me to revert in my spirit, mind, and emotions to an earlier, younger state. The Lord was protecting and providing for me in the midst of the "storm" but greatly desired my healing in this area.
It is funny how God will walk me through something right before He prompts me to write about it. I don't pretend to be the expert on this one, but I wanted to share my experiences so you can recognize similar schemes of the enemy in your life or that of your loved ones. God desires us to be completely whole. My prayer is that as you read this article, you too can partner with God to turn any "kitten" portion of your spirit into the mighty Lion that God has called you to be! Jesus suffered and died to give us so much more victory than we currently walk in.
Schemes of the enemy
One of the ways the enemy comes against us is to wear down our mind. The meaning of the word "persecute" is to harass or punish in a manner designed to injure, grieve, or afflict. In my life, I have found this to be in the form of wrong thoughts and feelings. Instead of faith-filled thoughts and positive emotions, I will struggle with fear-filled thoughts and negative emotions. I can hear someone saying right now, "but you are a Christian, just take those thoughts captive to the obedience of Christ!" I am not talking about thoughts and feelings that I am aware of; I am referring to subtle schemes of the enemy that creep in unnoticed.
The enemy tries to wear down our minds - our thinking. Our mind and soul are connected. Our brain encodes knowledge, emotions, and produces— thoughts that will cause self-preservation after we have been hurt. For example, a child has a bad experience with water - perhaps being thrown in a pond before they learned to swim. The fear they retained from this experience made them believe as adults that they were not capable of becoming good swimmers. Or, perhaps someone had an unpleasant experience with a school teacher of English grammar and then goes on to believe that they are not good writers or do not enjoy writing. What if these people had a call on their lives to become an Olympic swimmer or a novelist?
Instead, they retain the emotion from those experiences and it carries through their life. They aren't able to learn anything new in those specific areas from the point in time when their unpleasant experiences occurred. Their mind erects a block in that area and they continue to believe something that isn't true. This is a "stronghold" in their thinking. In the above examples, these people convinced themselves they couldn't learn to swim and hated writing. The first person, even as an adult, still will not swim under water and cannot stand to allow her face or hair to come near the water. The second person was called to be a writer and after receiving healing in this area went on to write life-changing materials.
Diagnosing your life
So what does this mean for you? Is there an area in your life where you feel constantly defeated? When you pray about that specific situation, do you feel hope rising within you as you wait on the Lord or do you feel yourself overcome with hope deferred? If you feel a sense of uncertainty, hope deferred, or oppression, that is NOT God. In Psalms 16, David wrote, "You will show me the path of life; In Your presence is fullness of joy; At Your right hand are pleasures forevermore."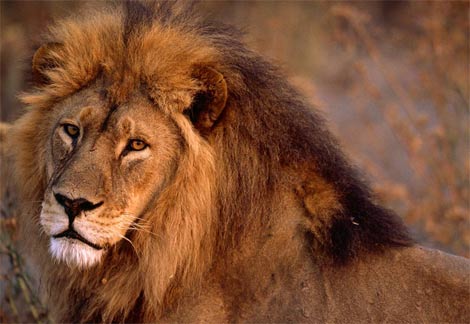 When we feel negative emotions, often it is subtle and we don't realize we are living in a defeated state of mind. At times I have found myself attributing the way I am feeling to physical exhaustion or sickness. I tell myself, "it will all look better after a nap or a good night's sleep." Sometimes this is true. However, remember the meaning of the word "persecute" is to harass or punish in a manner designed to injure, grieve, or afflict. Even when we are tired, we should still have hope and joy if we are filled with the Spirit of the Lord. When we feel oppression (or depression), self-pity, anger, or fear, be sure that is NOT God. I could kick myself for how many times after I come through a difficult situation that I finally recognize how I didn't walk through that situation with hope and faith.
So often the Lord speaks to us about an area in our life where we have been wounded before. However, when our brain encodes knowledge, emotions, and produces thoughts of self-preservation because we have been hurt, we aren't able to receive any new thinking in that wounded area. That area becomes "stunted" in its growth. Perhaps we are spiritual lions in most areas but in one specific area, we are more like a kitten. God is longing to download His Divine Strategies to us straight from Heaven but we aren't able to process them because of our stunted growth. We can actually stop learning in a specific area of our life if we do not receive healing!
Step #1 - Identifying the "kitten" areas
How can we identify these areas so we grow into spiritual lions in all parts of our lives? One of the easiest ways to discover these "kitten" portions of our spirit is to listen to our words. If we hear ourselves saying things like "it will never change. It is what it is. The situation is too far gone. We should have…..but we didn't and can't change it now….let's just hope for the best….it isn't what we wanted but hey, what are we going to do? We'll just deal with it…maybe it will work out someday."
Do these words sound like someone expecting God to move on their behalf? Does the person speaking in this manner sound like they are walking in a "success mentality?" Compare that defeated mindset with someone expecting God to move on their behalf. Consider the words of Psalm 27: 1,3,13-14
1 The LORD is my light and my salvation;
Whom shall I fear?
The LORD is the strength of my life;
Of whom shall I be afraid?
3 Though an army may encamp against me,
My heart shall not fear;
Though war may rise against me,
In this I will be confident.
13 I would have lost heart, unless I had believed
That I would see the goodness of the LORD
In the land of the living.
14 Wait on the LORD;
Be of good courage,
And He shall strengthen your heart;
Wait, I say, on the LORD! (NKJV)
Step #2 – Gain Divine Strategy and Revelation
So what can we do to change our way of thinking once we've identified these "kitten" portions of our spirit? The next step is to recognize that we are probably leaning on our own understanding instead of receiving revelation from God. Have we asked God for the one thing that will change our situation or do we keep coming up with ways to fix it ourselves? Usually it is our own prideful insecurities that keep us from receiving that Divine Strategy and Revelation we need to gain freedom in a specific "kitten" area. This is why the Bible instructs us to:
5 Trust in the LORD with all your heart, And lean not on your own understanding;
6 In all your ways acknowledge Him, And He shall direct your paths.
7 Do not be wise in your own eyes; Fear the LORD and depart from evil.
It is evil to exalt our thoughts in an area above the Word of God. When we rely on our own understanding or wisdom to fix our situations, this is what the Bible refers to as "being wise in our own eyes." We MUST ask God for His way. One of the blocks we sometimes encounter in trying to hear what God would have us do is anger. I have learned that I cannot pray and hear God's answer when I am angry.
I have to make a willful, deliberate effort to turn from the anger. In my life, I find this usually requires that I ask forgiveness and then release the anger I have toward someone else. There is no magic formula here except to ask God for His Mercy and Grace to do it. When we make a choice against sin, we can be set free from it. When we receive God's forgiveness through what Jesus already did for us, it is FAITH. When we lay hold of what Jesus did on the cross by faith, we enter a realm of blessing and the power of sin is broken. This is where the scripture from 2 Corinthians 10 applies, "bringing every thought into captivity to the obedience of Christ."
Step #3 – Use Spiritual Weapons
In 2 Corinthians 10, the Bible informs us that we are in a spiritual battle and we must use spiritual weapons. We have been given spiritual weapons that are mighty in God and these weapons:
Pull down strongholds (the wrong ways of thinking that keeps portions of our spirits as kittens instead of lions)

Cast down arguments and every high thing that exalts itself against the knowledge of God (when we rely on our way of doing things instead of gaining God's Divine Strategy and Revelation)
bring every thought captive to the obedience of Christ (We can dismantle our old ways of thinking when we appropriate what Jesus did for us on the cross)
2 Corinthians 10:3-6
3 For though we walk in the flesh, we do not war according to the flesh.
4 For the weapons of our warfare are not carnal but mighty in God for pulling down strongholds,
5 casting down arguments and every high thing that exalts itself against the knowledge of God, bringing every thought into captivity to the obedience of Christ,
So, the next time you realize there seems to be an area of your life where you feel defeated, don't choose to stay stuck. Recognize it for what it is – a mental stronghold that needs dismantled so you can receive God's Divine Strategies and Revelation needed in that situation. Invite God to walk you through a healing process and "grow up" that kitten portion of your spirit into a lion!
Copyright © 2008-2015 Dorena DellaVecchio, Ph.D.
Read more about the writer: Dorena DellaVecchio, Ph.D.
---
Post Your Comment...
---