Hope in His Hands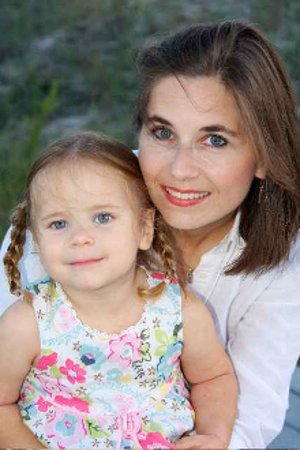 I have had an amazing and encouraging job for the past six years, working for a highly respected organization of integrity. I have the regular opportunity to call people around the nation whose lives have been changed by the real and active power of Christ and to spend at least an hour of our shared time discussing the darkest or heaviest and, in contrast, most joyful days of their lives.

Some have survived haunting and frightening experiences, even life-threatening. I interviewed a woman who almost died giving birth; a man who shot himself in the face and lived to tell others about the dangers of methamphetamine use; two highly-educated women who were convicted of prescription-related-drug felony charges and served time in penitentiaries; men whose drug addictions destroyed their families and themselves; and many who experienced physical healing that magnified their faith.

In six years I have conducted a couple hundred interviews. There was the young girl who was adopted through a chance encounter with just the right person at the right place and time; the grandson of a famous multimillionaire who told me about the unknown faith of his family; people in the music industry--names you'd know, and names you wouldn't. My job has flexibility: I can make my calls and write up my research in the evenings while my children settle into bedtime with Daddy.

The common threads weaving through them all are REDEMPTION, HEALING, and HOPE. They share braided cords of FORGIVENESS, GRACE, and CHANGE.

On my most difficult parenting days I consider the lives of some of these people I've shared moments with. One man drank from his parents' spiked punch bowl at age five, which started him down a long journey of addiction. Another was smacked over the head with a two-by-four by his father. So many were never introduced to a life of faith within their families. As I recall their testimonies of childhood, I consider the upbringing I am attempting to give my own children.

In each and every case, I call these people to hear their stories not solely because of where they've been, but because of how they've been changed by the power and glory of God! The ones who served time in prison now minister to those in prison. One woman, whose husband killed a man in a car accident, now works with the deceased man's wife to share the consequential truth of DUIs with people all over the world. Those who survived hurricanes talk about what a roundabout miracle their losing everything was, as it drew them to what mattered most! A man who never knew he was a father now embraces his 43-year-old son.

Do you see? Their stories are only 10% about the misery, but 90% about the glory!

What I take from this is that even if I were to fail miserably as a parent (which I hope not to do), the Good News is that I really am NOT in control.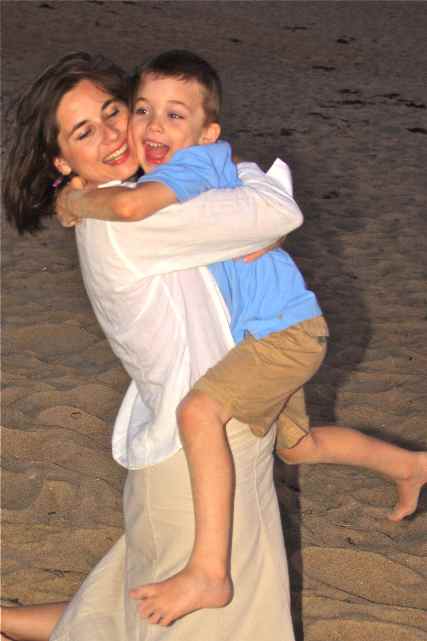 First of all, everything is in the hands of our Creator, God, and He can form diamonds out of ash and coal.

Secondly, my children will some day be responsible for their own actions, and I will have to look at them and their choices and trust that same Creator God to move them as He desires.

Thirdly, even as I simply speak the name of "Jesus" into their lives, I give them one of the greatest tools they'll ever need--a name with power and authority. The Name above All Names!

In the cases I have described and dozens more like them, "Life" was not good to many of these people, but God spoke into their hearts and their ears anyway through it all.

In some cases, individuals chased after the "exciting" or "enticing" in life, more often than not simply out of boredom, but they found no satisfaction there. I know one man whose job as a police office almost brought him down completely (literally--he was shot at by a criminal, whom he then had to kill to save his own life), but despite the hardships that followed that tragedy, he, instead, found a redeeming belief in the God who made and loves him.

I have to let go of the really bad days, opening my own hands wide to trust God's hand over all. We all do. Every mother who strains in prayer and concern over her children has to learn this important action—that of opening our hands and releasing any attempt at control.

I am not capable of overriding God's plan for my children. I will do my very best to be a good mom to them, and some days I will soar as the best mom they or any child could have! But, other days I may be their "worst enemy"—or even my own--working against the plan of God! However, I am not capable of defeating God's plan. This is the hopeful message I have to share with myself today--and with you. Even on my son's most miserable day, he was still created with a purpose. This message is for everyone!

"For I know the plans I have for you," declares the LORD, plans to prosper you and not to harm you, plans to give you hope and a future." Jeremiah 29:11 (NIV).

What a wonderful load off of this mother's shoulders! Parenting is certainly not a responsibility I shirk, in any way, but I must not, on the flip side, carry it like a heavy and back-breaking burden. I will do my best, and then God will fill in my gaps.

What a relief!! Oh, this gives me cause to WORSHIP!!
I hope you see the same hope for your own children today!

Remember this traditional children's song?
He's got the whole world in His hands,
He's got the whole world in His hands,
He's got the whole wide world in His hands,
He's got the whole world in His hands.

Now, I'm singing it as a reminder:
He's got my sons and my daughters in His hands
He's got my sons and my daughters in His hands,
He's got my sons and my daughters in His hands,
He's got the whole world in His hands.

Consider the following verses:
"Ask and it will be given to you; seek and you will find; knock and the door will be opened to you. For everyone who asks receives; he who seeks finds; and to him who knocks, the door will be opened. Which of you, if his son asks for bread, will give him a stone? Or if he asks for a fish, will give him a snake? If you, then, though you are evil, know how to give good gifts to your children, how much more will your Father in heaven give good gifts to those who ask him! So in everything, do to others what you would have them do to you, for this sums up the Law and the Prophets." Matthew 7: 7-12 (NIV).

Remember that Hope is in His hands. Let God breathe that hope into your life today!
Copyright © 2008-2015 Lisandrea Wentland
Read more about the writer: Lisandrea Wentland
---
Post Your Comment...
---