Listen to the Experts: Obedience Fulfills Destiny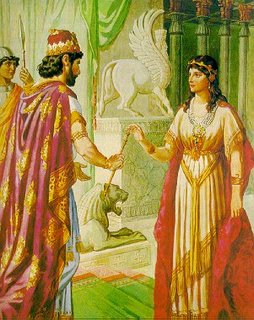 Based on my April article, "Try, Train, and Triumph," in the next few issues, I will be developing some of the lessons that have come out of that experience Lesson 1 is "Listen to the experts." Note that those who are experts are also referred to as authorities.
I've found through the years that I can generate ideas. I can generate what I think are "better ideas." I can quickly figure things out, and I almost always have a solution to a problem. So abiding by Lesson 1, "Listen to the Experts" is difficult for me. Really difficult. If you recall from that article, I was thrilled how following a specific plan, put together by those who know, led to my successful completion of an 8k race. You'll also recall, that my initial reaction to the plan was one of apprehension and disbelief.
One of my favorite stories in the Bible is about Esther. In this story, Esther listens to Mordecai, her uncle, adopted parent, mentor and guide. As readers, we are privy to two distinct instances when Esther follows the advice of Mordecai. The first was when Esther was taken to the king's palace and placed under Hegai's care with other young maidens considered as possible replacements for Queen Vashti. At that time, Mordecai instructed Esther to keep her identity as a Jewess hidden (Esther 2:10). Esther did so until the time came for her to reveal her background. The second instance was when Mordecai told Esther she must do something about the law and the day of slaughter that had been put into motion by Haman, King Xerxes' second in command (Esther 4:8). Esther followed Mordecai's advice in both of these instances.
Esther, in her wisdom, listened to at least one other who was an authority: Hegai, the head of King Xerxes' harem. Esther had won the favor of Hegai. He provided beauty treatments and special food for Esther and also assigned seven maidens to assist her (Esther 2:9). When the time came for Esther to be with the king in his chamber, Esther took with her only what Hegai had suggested.. Listening to the expert resulted in Esther winning the favor of the king and being approved as the new queen (Esther 2:17). While being queen was likely Esther's destiny, her obeying and yielding to authority and then following the advice and counsel of the experts helped keep her on the destiny path. I like to view it this way: Obedience Fulfills Destiny!
We know that because Esther became queen, she was able to gain an audience with the king and eventually be a vessel for saving the Jewish nation. Protection and fulfillment were the results of Esther's listening to the experts and the authorities. This provided a platform for the fulfillment of Esther's destiny.
What does this mean for us? Following the advice and direction of experts and authorities may be difficult, but it yields fruitful results, provides necessary protection and opens the doors for us to fulfill our destiny!
Copyright © 2008-2015 Diane Wiater, Ph.D.
Read more about the writer: Diane Wiater, Ph.D.
---
Post Your Comment...
---