< Back to Strength for Your Spirit
Believe, Trust and Endure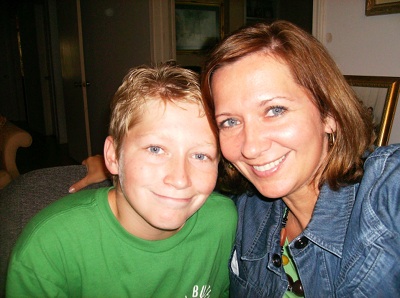 As Christians, one of the greatest gifts we have been given is the gift of hope: the gift to believe,the gift of knowing that the God we serve is ALL-powerful and that there is nothing too difficult for Him.

The possibilities of seeing God work supernatural miracles and wonders in our lives is possible when we do not limit Him by our lack of belief but when we truly embrace the fact, as the angel said in Luke 1:37, "For God nothing is impossible." Let me repeat that adding my own emphasis," For with OUR God nothing is impossible."

In Matthew 17, beginning in verse 14, we see the story of Jesus healing a boy who was demon possessed. After the healing, the disciples came to see Jesus and asked, ¨Why couldn´t we do that?¨
Look at Jesus' response to them in verse 20:

¨Because you have so little faith. I tell you the truth, if you have faith as small as a mustard seed, you can say to this mountain, 'Move from here to there' and it will move. Nothing will be impossible for you.¨
Jesus was simply saying, "You just have to believe! You just have to have a small measure of faith."

So where is your level of faith today? Do you live daily believing that ALL things are possible for the God you serve? I want to share three aspects that we must have active in our lives in order to live in an abundance of faith.

We must Believe

Mattew 9, beginning in verse 27, tells a wonderful story of Jesus healing two blind men. But before He healed them, He asked them a question. In verse 28, Jesus said, ¨Do you believe I am able to do this?¨ They replied, ¨Yes, Lord.¨ Then Jesus said, ¨According to your faith will it be done to you.¨

Why would Jesus have said that because of their faith their petition was granted? God desires to meet our needs and answer our prayers, but He needs our cooperation. We cooperate with God when we believe even when we do not see.

Take a closer look at the story in Matthew 17. In verse 16, the boy's father says, ¨Jesus, I took him to your disciples but they could not do it.¨ I can imagine that Jesus was quite irritated with the lack of belief in His own disciples as he sort of throws his hands up and says, "Oh, you unbelieving people, you of such little faith. How long am I going to have to stay here and be your example in everything? . . . How long do I have to put up with this? Please give me followers with some faith! Bring the boy to me. I'll do it myself!"

We must Trust

Hebrews 11:6 (NIV) "And without faith it is impossible to please God, because anyone who comes to Him must believe that He exists and that He rewards those who earnestly seek Him."

Why would this passage say it's impossible to please God without faith? We tend to give up too quickly and not give God a chance to work things out the way He desires and the way He knows is best. Faith means you believe; you trust no matter what the circumstances look like.

Proverbs 3:5-6 (NIV) "Trust in the LORD with all your heart and lean not on your own understanding; in all your ways acknowledge Him and He will make your paths straight." God is for you; you can trust Him! You may say, "I've never been able to trust anyone in my life. I have a problem trusting others." Maybe so, but you can trust God! He is not just someone in your life, He IS your God!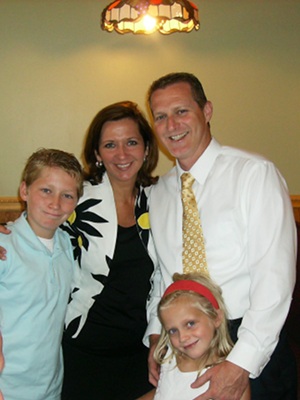 We must Endure

Galatians 6:9 (NIV) "Let us not become weary in doing good, for at the proper time we will reap a harvest if we do not give up."

Our responsibility is not the outcome of our situation, but our responsibility is our obedience. Believing is an action; it is something that should always be active. There is never a pause or time to stop believing. Believing is trusting. Believing brings hope.

When we stop believing that "with God all things are possible¨ is when we begin to lose our hope. A life without hope is a life destined for misery. God said trust, believe, have faith! That is how we show obedience.

Your determination and commitment to believe God for all things will determine the blessings poured out on your life. It will determine the difference between living in that ¨abundant, promised land¨ that God has for you or wandering through a dry and weary life.

God is not looking for spiritual giants who do everything right all the time. He's looking for those who will believe Him! He is looking for His children to believe His Word. We may struggle before the answers come, but we must not let our belief in God diminish. When Joshua led the Israelites into the promised land, it was work (Read the account in Joshua 10.).

God give us the faith of Abraham and Moses, - the hope of Daniel, and the endurance and determination of Joshua.

How can we increase our faith? How can we increase our level of believing in the ALL-Powerful nature of our God? According to Romans 10:17, it is through hearing every promise that has been given to us through His Word.
The Bible has many promises, but just to get you started, look up some of these passages in your next devotion time:


Ephesians 1:18-20
Deuteronomy 8:7-9
Psalm 37:5-8
1 Corinthians 2:9
Ephesians 3:20-22
Joshua 1:8

Romans 8:37
Jeremiah 32:17
Exodus 14:13-14
2 Corinthians 5:7
Philippians 4:13

Prayer:
"God, we just want to stop right now and say thank you for the life you offer us. Lord, with Your power and our faith, you desire to do wonders and miracles among your people. According to your Word you said it was for those who believe. So, Lord, today I ask that you increase my belief and my trust in you to a depth I have never experienced before. I declare today that I am your child and that You are the ALL-Possible, ALL-Powerful God. Thank you for the gift of hope found only in You. Amen."
Copyright © 2008-2015 Melinda Henderson
Read more about the writer: Melinda Henderson
---
Post Your Comment...
---