< Back to Kitchen Keeper Recipes
Lentil Rice Casserole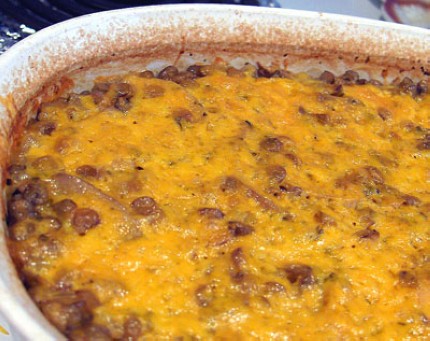 A baked favorite in our home.
(5 minute prep)

Ingredients:
6 cups water
2 cups uncooked lentils
1 cup uncooked brown rice
2 T chicken broth powder
2 T dried minced onion
1 garlic clove, minced
1 t basil
½ t marjoram
Directions:
Mix all together in a large glass bowl (at least 4 qt size).
Bake covered (with foil) at 300 degrees for 2 hours.
Place cheddar cheese on top of each serving (and also add salsa and chips).
Copyright © 2008-2015 Alyson Shedd
Read more about the writer: Alyson Shedd
---
Reader Comments...
2009-11-04 15:50:25
"Looks yummy, Allison. Laura Qualls"
- Laura
---
Post Your Comment...
---