Power Encounters
I always love it when a part of Heaven comes down and touches my life. I have come to call these experiences "power encounters." It isn't the "power" that I crave; it is the idea that the God of Heaven chooses not only to intervene in my life but also allows me to see, hear, or feel it with my physical senses.
A Power Encounter I Could See
I vividly remember, with the birth of each of our children, how I could feel God in the room. At one point when I was in labor with our first child and the pain became intense, I cried out, "God help me!" The pain didn't become less or get any easier, so I kept saying "God, God..?" My husband knew I was wondering where God was at that moment. He confidently whispered in my ear, "He is right here with you." As I looked around the room, I noticed what looked like steam or a white haze all around me. I kept blinking. I thought that I might have gotten something in my eyes. Since I had not been given any drugs, I knew it wasn't drug-induced. Then I felt this amazing calmness, peace, and love in the midst of the intense pain. The fear of the pain disappeared and although I was still in pain, I knew God was there because I could "feel" Him. I began saying, "God, thank you, thank you." My husband said, "See, I told you He was here!" Although my husband did not see any white haze in the room, I saw it when I felt God's presence overtake my fear. I knew a piece of Heaven had touched earth.
A Power Encounter I Could Feel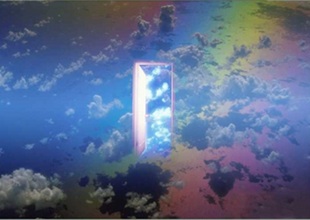 There have been several times when God has intervened and kept our family from getting seriously hurt. One night we were returning from a late night shopping trip. My husband was driving and our three children were with us. We were driving along a country road that had no street lights. It was pitch dark except for the occasional car that we met along the way. We had no business keeping the kids out that late and they were in meltdown mode. We had been out all day and my husband was ready to get home. All the sudden, I felt the Holy Spirit say to me, "Tell him to slow down." Doubting myself, I thought, "Well yes of course, he is probably speeding. The kids are screaming and I don't need to add to the mess and be a nagging wife and back seat driver." All the sudden it was like someone swatted me on the arm to get my attention but there wasn't a physical sensation. I felt a strong sense of urgency, almost like a panicked feeling. I shouted, "You need to slow down!" He hit the brakes as we rounded a bend in the road. Right there was a large tractor pulling a piece of farming machinery that was too wide for the road. It was over into the lane of oncoming traffic. Since we had slowed down, we saw it in time to swerve and avoid hitting it head on.
A Power Encounter in the Night
The most common way God intervenes in my life is by giving me dreams. Sometimes the dreams are warnings to pray, dreams that provide direction for my life, or revelation in a current circumstance. One of the most memorable dreams the Lord gave me was when my mother-in-law passed away. She had been on life support in an unconscious state for a number of days. Her husband had gone on to Glory only six months previously. Her health had declined suddenly and she was ready to go, yet, she was hanging on in what looked like tortuous discomfort. My husband and I prayed for God to heal her or take her home. We knew it wasn't His will that she suffer this way. The day she passed away, God gave me a dream.
In the dream, my mother-in-law was walking through a hospital (hospitals symbolize places of healing in dreams). The hospital had four floors. The Lord showed me this meant four different time periods in her life that needed emotional and spiritual healing. I was walking behind her, holding her up as she walked. I was being allowed to see the places in her life that God was healing before He chose to take her home! As we entered the last floor, I could see it was a large open room. Around the room were several different piles of items. Each grouping of items symbolized a grandchild and contained memorabilia from the life of each grandchild, including grandchildren yet to be born. My in-laws had 25 grandchildren when they passed away!
At the time, our first child, Abigail, was seven months old. My mother-in-law began to walk toward the group of items that symbolized Abigail's life. Although I wasn't privy to what the Lord was imparting to my mother-in-law about Abigail, I knew God was allowing her to see a snapshot of her life and what she would be when she grew up. Although my mother-in-law would not get to see all her grandchildren on earth, she got to see their lives before she ever left! After she was finished on this fourth floor, she turned and tenderly looked at me. I said, "It's time for you to go, isn't it?" She nodded her head and smiled radiantly. Her hospital gown turned a bright glowing white and a light shown bright in the room. I released her and she walked out of my arms and disappeared into the bright light and clouds, waving goodbye with a huge smile. She had entered eternity.
Words cannot express the comfort this brought to my husband, other family members and me when I shared the dream. The God of Heaven once again had intervened in our lives. This time just to share with us His purpose for allowing one of His children to tarry until He took her home.
A God of Power
I love when the God of Heaven tangibly touches my life. God doesn't expect us to believe in a powerless religion. Jesus said, "If I do not do the works of my Father, do not believe me" (John 10:37 KJV). In a Jewish Bible I have, this verse reads, "If I am not doing deeds that reflect my Father's power, don't trust me." God is a God of relationship and power! If you haven't encountered God in this way, He will intervene in your life today if you ask Him.
Prayer
Father God, I ask you today to interrupt and intervene in the lives of our readers! Lord, I ask you to give them "power encounters." Please don't let them believe they need to settle with status quo Christianity. Don't let them be satisfied with a Sunday morning church experience. I ask you to give them a hunger for more of you every day, God, that you may be glorified in their lives and in the earth. In Jesus' name I ask of you. Amen.
Copyright © 2008-2015 Dorena DellaVecchio, Ph.D.
Read more about the writer: Dorena DellaVecchio, Ph.D.
---
Post Your Comment...
---