Learn How to Teach Me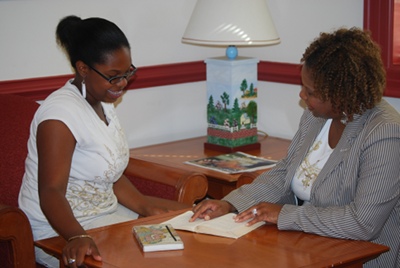 Professional educators and parents alike desire to prepare those within their care with skills or trades that will lead to independence. The goal of education is to develop efficacy in the learner—that is to produce the desired results— and to equip individuals for productive contributions to society throughout their lifetimes.
However, until each person has the ability to "ride the proverbial education bicycle without training wheels, assistance will always be needed." This challenges each of us to understand the art of teaching in relationship to each individual student.
Don't Underestimate the Ability of a Person To Learn
While attending an educational seminar several years ago, I stumbled into a session of a successful businessman who had a learning disability. He shared numerous stories of his struggles throughout his educational career, but the one story that moved my heart was when he passionately held on to the podium and said, "We can learn; please learn how to teach us! Don't let us buy into the fact that we are failures for life or a menace to society." My inner soul was touched, knowing that he represented a great population of people--students, professionals and many others--that I am called to assist.
Use the Right Tools
Learners come in all different shapes and sizes; with the appropriate tools, each one can be accommodated. Think of a stepstool used by little ones to reach a sink to brush their teeth—we would not use this same aid for a burly father to paint the ceiling in the kitchen. Or a ruler used by a middle-schooler to measure the perimeter of multiple shapes would not be the same tool needed for a skilled naval engineer measuring the density of a naval carrier. So are the tools of education different.
Okay, so how do we understand how to assist those in our care with their learning styles? To narrow this mammoth topic down, educators have placed learning styles into three categories:
Auditory, Visual and Kinesthetic Learners.
Auditory Learners

Auditory Learners once were considered the ideal students for teachers. Imagine a classroom of 20 auditory learners. All the teacher has to do is just lecture or read to prepare the class for a test. These learners sometimes talk through their thought processes. They thrive on verbal drills and repetition but, strangely enough, may need a quiet atmosphere away from noisy distractions in order to study. Give them books on tape (isn't this an old example—I think most of these would be on CDs or DVDs) , math drills on tape, new word lists to use in sentences and music with headphones to help them concentrate, and they easily soar.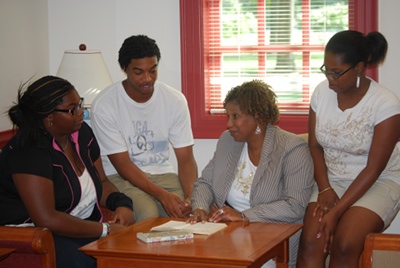 Visual Learners
The Visual Learner is different in that he or she needs to see what the teacher is doing to connect with learning. These children and adults may have difficulty being sent to accomplish a task or assignment without someone first modeling what the task involves. Visual aids like pictures, flash cards, maps and charts help this kind of learner in a positive way. It is also good to encourage visual learners to use colored pencils and colorful, stimulating materials to study with.
Kinesthetic Learners
The Kinesthetic Learners are the moving learners. They need to feel, do and move in order to focus. These learners are not distracted by movement but use it to understand the concept being taught. I often associate the marketing strategies and slogan of the Nike Corporation with a kinesthetic learner: "Just Do It." These children often get in trouble for too much movement; however, over time, they skillfully learn to use their bodies and become surgeons, actresses, artists and athletes.
Speak the Receiver's Learning Language
Now, with this background, which style learner are you, your son, daughter, spouse or coworkers? Remember, to get a message to the brain that you want the learner to comprehend, you must speak the receiver's learning language. Just because you are a visual learner does not mean that those around you are. Some of my best learning experiences have been with teachers who use multiple learning styles. These teaching methods help to push us out of the box and yet give us enough security to feel confident that we aren't complete failures as educators.
We must find the keys to the learning style of each student if each one is to become successful. I have watched many learners feel shameful, disgraced and disappointed--which impedes learning as the learners buy into the fact that something is wrong with them. Once these thoughts flood the mind, the learner says, "I will give up on myself" or "I am not teachable" so "I will rebel and be aggressive to avoid being put on the spot to read or answer a question." I have found that learners who do not understand their own learning styles are lost in the classroom, depending on someone else to give them keys: the right tools, values, and skills to maneuver through math, phonics, reading and higher level thinking.
Connect and Celebrate with Each Student
With American education being driven by curriculum guidelines and state tests, we must make every effort to connect with each student/child. The key is to think outside of our own personal boxes, allow our children or coworkers to teach or explain something to us and study their methods, give as many tools as possible, hold them accountable for completing the task at hand, and, most of all, applaud, and celebrate each one's individual learning style, reminding them that we are not in competition with each other but are a powerful team when we work together.
Draw on Others' Resources
If at first you are uncomfortable with moving away from your personal learning style, seek help; most of us have friends and relatives who would be honored to have us are seek their expertise. My older sister has a great connection with my youngest daughter with literature and can hold her accountable to complete a task. On the other hand, my father is well versed in French and trigonometry, challenging my other daughter to focus with excellent examples that he learned years ago. I am grateful for this support, and I know you, too, will benefit from the input of others.
Resources:

The Way They Learn, by Cynthia Ulrich Tobias
Every Child Can Succeed, by Cynthia Ulrich Tobias
The Five Love Languages of Children, by Gary Chapman and Ross Campbell
Copyright © 2008-2015 Heather Kinchlow
Read more about the writer: Heather Kinchlow
---
Post Your Comment...
---