Autumn Arrangements
It's harvest season with all the typical associations we make with the fall season: foliage in many warm hues of golds, reds, and browns; pumpkins and gourds, nuts and fruits, sprays of wheat and stalks of corn.

What else comes to mind when I think of harvest? . . . Bountiful Abundance! In summer our arrangements are usually simple and sparse to evoke a light and airy feeling to contrast with the heaviness of the summer heat. But, in autumn, everything is plentiful. So it's fitting that our seasonal décor also be plentiful and bountiful Large, full pieces now set the stage.
When appropriate, let your containers spill over with their contents. Take a look at these ideas; while they may look intimidating, they're quite easy because everything goes together and the more the better for harvest time.

Enjoy the warmth and beauty of autumn!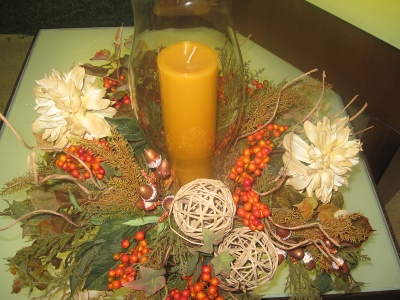 Hurricane Centerpiece with a fall assortment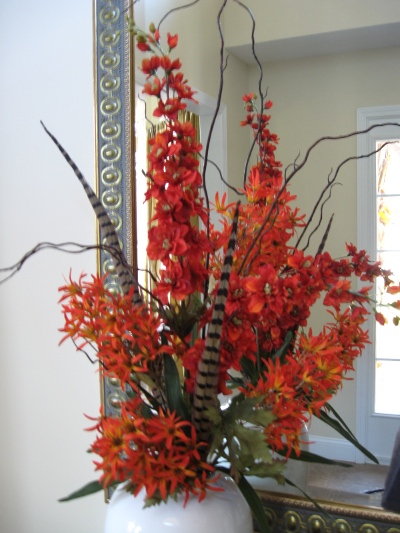 This arrangement makes a gorgeous statement in the foyer. Pheasant feathers are the latest touch for autumn… so I wanted to include them in this piece. Bare wood sticks offer an airy look and can be used later in another seasonal arrangement. Texture, volume and height are also things to consider.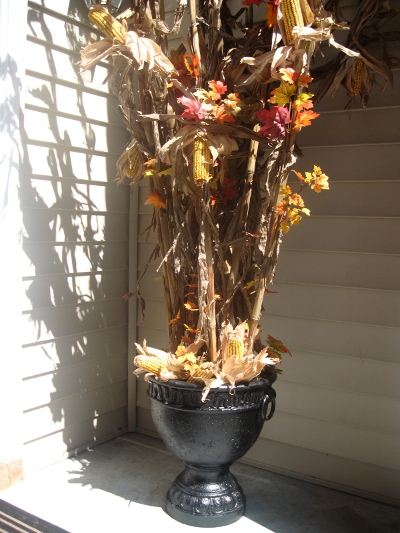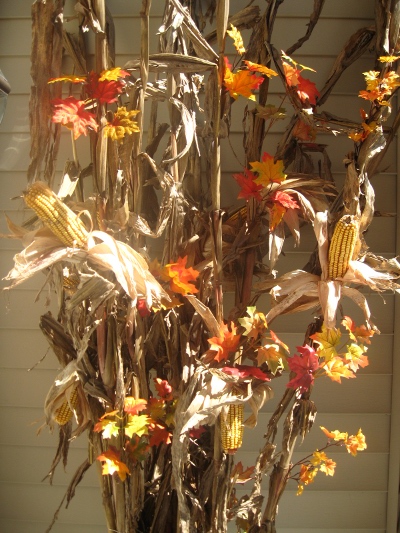 This is one of my personal favorites… real corn stalks with pieces of fall garland interwoven throughout, placed in a nice big planter with a few ears at the bottom as well.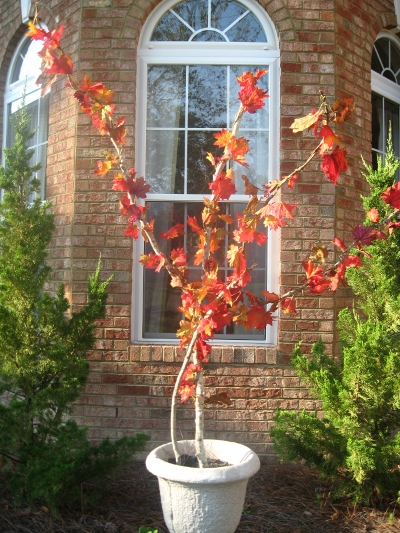 It looks real but it's not. These are small tree branches that I cleared off and arranged in a large planter, then I wrapped each branch with some fall garland I found at Michaels. (took three strands). I started at the top of each branch and stapled the garland onto the limb with my staple gun. The result was a bold and energetic look! You can use it indoors or outdoors, depending on the size of room.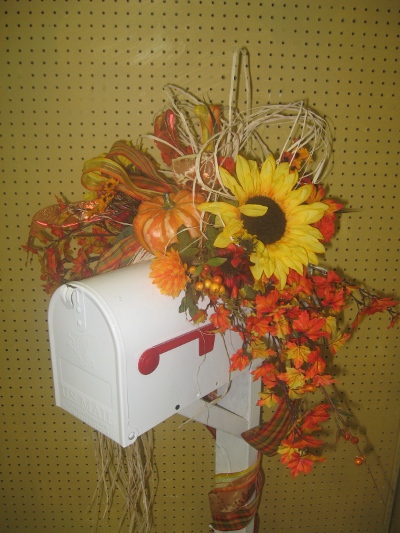 Mailbox in Season
Copyright © 2008-2015 Kristy Beelendorf
Read more about the writer: Kristy Beelendorf
---
Post Your Comment...
---