< Back to Kitchen Keeper Recipes
Swedish Apple Pie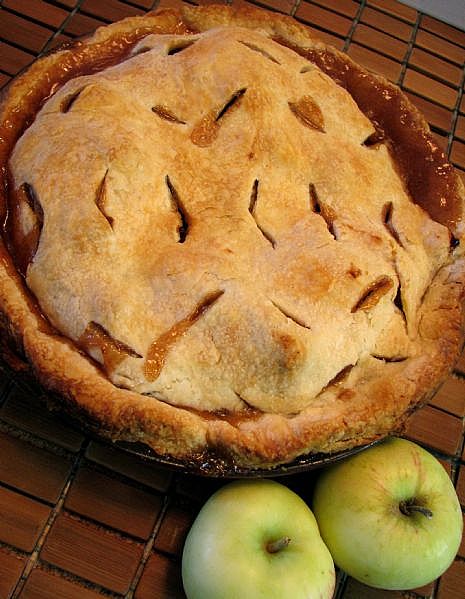 More of a "cobbler" than a pie . . . perfect for the fall!
Ingredients:
6-8 Granny Smith apples, peeled, sliced
1 t cinnamon
1 T sugar
1 ½ sticks real butter (softened)
1 cup sugar
1 cup flour
½ t salt
1 egg
½ t chopped walnuts
Directions:
Peel and slice apples and place in a butter-greased pie pan until almost full.
Sprinkle cinnamon and sugar on top of the apples.
In a separate bowl, mix together the butter, sugar, flour, salt, egg, and walnuts.
Spread over the apples and bake at 350 degrees for 40-45 minutes until golden brown.
Serve with Vanilla ice cream!!
Copyright © 2008-2015 Alyson Shedd
Read more about the writer: Alyson Shedd
---
Post Your Comment...
---