The Broken Super Mom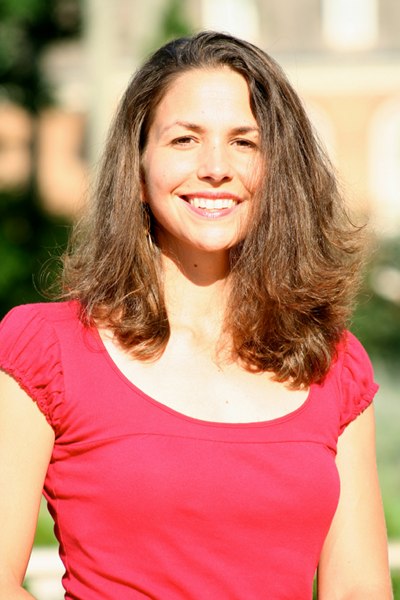 Have you ever had a moment where you felt like anything that belonged to you had a label on it that read, "Free for any and every one of my family members to have access to, without asking—and hey, if you break it, please don't worry about letting me know. I'll just figure it out when I go to use it and it's either not in its place or broken. NO PROBLEM!!!" (Yes, you are detecting just a smidge of hostility and frustration . . . and if you cannot relate, go right ahead and click onto the Spiritual Matters section because this article is clearly not for you. :)

Well, this morning, I discovered that the little SUPER MOM figurine that I keep with my coffee mugs was now broken in several different places. Now please understand, I DO NOT think I'm a Super Mom . . . it's just that this little figurine which stands about three inches tall with her hair swaying in the wind and her cute powder blue cape swaying in the same direction, well. . . it just makes me smile as I WISH that I was her.

So, I keep it with my coffee mugs so that each morning as I'm grabbing my GET UP AND GO beverage, I remember to say my prayer, "Lord, please help me be a great mom for my kids today."
So . . . this morning, when I saw MS. SUPER MOM busted into pieces, I said to myself, "Yep . . . I knew I was feeling that way, but now I know that it's really true. I'm a mess!!!"
A mess. Not just, a bit out of sorts. Oh no. We've gone from disorganized to utter chaos. And when exactly everything fell apart . . . I couldn't tell you. I think it was somewhere in between my son's exams, my newborn's midnight feedings and my toddler's "coloring the walls of the house" activities.
I really tried to keep myself together. But then little by little . . . another task that needed my full attention RIGHT THEN, created another unexpected crisis. Before I knew it, I was sitting in the middle of my living room, feeding the baby, looking around and finding myself relieved that I at least had a small little path to walk through from the couch to the kitchen without tripping. Just a path, mind you. But hey . . . it could be worse. Or could it?
I grieved over my Super Mom this morning. I started to grumble. "Here it is not even 9 a.m. and something else of mine is broken and to make it worse, no one told me. I mean, come on. I don't need material things. It's just that I loved this one little figurine. One little $5.00 figurine that made me smile and now look at her. All broken— just like me. AAAGGGHHH . . . ."
And then, it happened. (No, my coffee did not kick in.) My ungrateful little heart began to ache. What was really my problem? Was it really the figurine or the fact that I felt so out of control with my home, my family, my life? I then started to reason. "Okay, Lord. I know you're getting ready to tell me that I should be content in all things because that was the sermon this past week, but I wonder. Isn't it easier for the pastor to preach on contentment when his kids are grown and in school? And I mean, come on! Look at his house. Neat as a pin every time we go over for a leadership meeting. Of course he's content. He has order . . . he has his belongings in tact. Are you getting ready to tell me to find peace in the midst of MY world?"

Oh ladies . . . here's a word of advice. If you don't really want to hear from God, don't ask Him a question because He will answer, and sometimes what He says will pierce your very core. BUT at the same time, He will bring healing.
Because what came next was so time stopping, I truly couldn't move. "Cindy, look at your alternative. Just look at what your life would be like without your family." It was such a devastating thought when I truly grabbed hold of what that meant. I cannot even tell you how sad it made me feel to realize that someday, I would have all the pictures in the scrapbooks but no one to show them to. I would have unstained carpets and couch covers, but no little girl to see smile with her big grin after she finished her Crayola masterpiece. I would have a great lawn but no son to watch play soccer or football with his friends. I would have my order and my sleep but no little baby to hold in the middle of the night as she plays with my hair.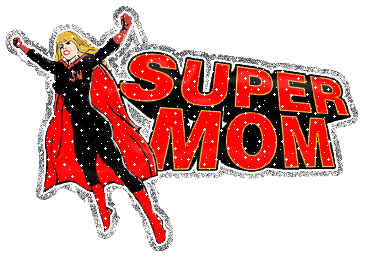 Oh yes ladies, our days of order and rest are coming, but they will come with a price. And that's when I reached for the super glue. I cried and asked God to forgive me, and I began to piece my SUPER MOM back together. I don't want my life to be different. I just need a rest once in a while, and what better place to rest than in the arms of our Lord Jesus who truly understands us in every way?
Well, my little Super Mom is back together again. Sure, she's got a chip in her arm and a crack in her neck, but she looks pretty good overall. And truthfully, she looks more like me now anyway - a great mom with a few kinks and cracks that are filled by the daily graces of God.
He is our Super Glue— and you, ladies, are Super Moms! Sure, we'll always find someone else who SEEMS to do it a little bit better, but God has a different calling for each of our kids, so of course, He has different ways for us to raise them. Different items to focus on. Different purposes for each young heart.
Stand firm. Fight the Good Fight. Finish the race. Keep the Faith. (II Timothy 4:7) Raise up a Generation that's more concerned about people's needs and hearts than whether or not the kitchen floor is spotless. It's about balance . . . learning to train up our children in the way they should go (Proverbs 22:6) while giving them a peaceful environment to do that in. Notice I said PEACEFUL not PERFECT.
Balance. . . the crumbs on that kitchen floor may not get cleaned up right away, but that's okay . . . your children will remember the peace in your home much more than the Pop-tart crumbs.
Besides, I'm sure your dog would be more than happy to bless you by cleaning up your floor. It's all about everyone doing their part, right? Work as if it's all up to you. Pray as if it's all up to God.
He truly will take care of our families if we are faithful in giving the reins to Him. So . . . are you ready to get that cape back on? Oh and don't forget those keen, shiny boots. You have to look your part because after all, you truly are a SUPER MOM as you let the Lord lead. Be the SUPER MOM He created you to be!
Copyright © 2008-2015 Cindy Aitken
Read more about the writer: Cindy Aitken
---
Post Your Comment...
---