One-on-One Time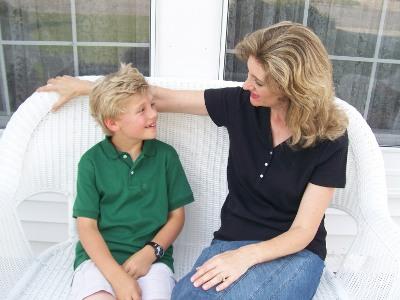 Last month I wrote about the importance of memory markers ("Ebenezers") to build security in your children. Even as wonderful as these ideas can be, nothing—not even the celebrations we take all the time, effort and finances to pull off—can take the place of our one-on-one relationships with each child that God has given to us.
As I wrote in my August article, "More Than a Number," each child we are blessed with is a precious soul uniquely created with dreams and visions of his or her own.
The beautiful family photo sitting on our mantle right now will not be so beautiful 10 years from now if one or two of those children resent us for feeling neglected . . . because Mom and Dad were just too busy to take the time to hear their hearts.

Our family recently had the wonderful opportunity to be featured as a "Quiverfull" family on HD Net's World Report program (if you'd like to view it, it's available for download on iTunes at http://www.hd.net/worldreport_epguide.html , select Episode #727). We felt so honored to have been selected to represent hundreds of large, homeschooling families across the nation.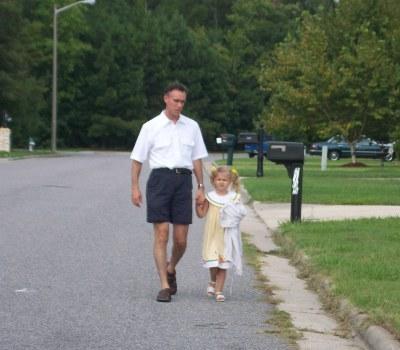 There were many testimonies from the television documentary, but one in particular focused on the "Daddy Walks." This young lady stated, "What an incredible, beautiful story! I learned so much about your family that I had no idea about! I particularly enjoyed the 'Daddy Walks.' It just warms my heart!"

One of the greatest challenges of training up a large family is having enough physical energy for the little ones, while maintaining enough emotional energy for the older ones. However, this is energy well spent . . . better yet, energy well invested.

If you were to ask my children individually what their favorite events of the week are, they would NOT say "ballet or music lessons" (although they love these activities very much), and they certainly would not say, "math assignments"! Instead, they would tell you that their favorite parts of the week are their Mommy Talks and Daddy Walks.

When the Lord impressed on our hearts to do this, my first thought was, "How in the world am I going to find time for all these individual talks added to my already full load of homeschooling, lesson planning, meal preparations, laundry, and numerous other household responsibilities? There are not enough hours in the day and days in the week!"

That is precisely when the Lord spoke to me about the concept of "scheduled talks." The scheduled talks became a reality, with time to spare! It is truly amazing how much we really can accomplish in 24 hours if we take time to schedule it.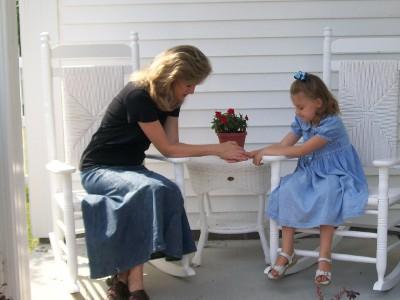 Many people will say that their "talks" with their children occur more spontaneously or whenever their children are "in the mood."

It's true . . . some of my deepest talks with my children do occur spontaneously in the car on errands or at 10 p.m. when I am ready to collapse in bed. And these are wonderful times! However, a scheduled time with each child will insure that weekly talks will happen even when the spontaneous times could happen weeks apart from each other.

Think how you would feel if your husband never planned "date nights" with you and only relied on late night talks, or only when he was "in the mood" (okay, we women know all about that! ). It makes me feel so special when Brad plans "scheduled date nights"—nights when I can look forward to having Brad all to myself. Believe me, that's important for a pastor's wife who shares her husband's time with many people!

Needless to say, our children also look forward to their special "dates" with Mom and Dad, when all eyes and ears are attuned to them alone and not shared with their siblings.

I have read that this "individual time" is not possible and that it will only build self-centeredness in a child. Brad and I choose to respectfully disagree. Even "our" Father in Heaven, who is shared by all, still holds me close when I spend time alone with Him each morning. (Well, "alone" usually means a crawling or nursing baby is in my prayer closet with me!) With millions of His children crying out to Him daily, I crave my personal time with Him, knowing that He loves me as if I were the only one to love.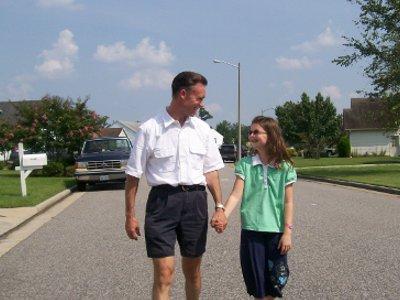 Let's be like Jesus and do that for the beautiful blessings (whether one or many more!) that He has given to us.

So . . . how do we do this with seven children?? Practically speaking, your Mommy and Daddy talks need to fit your unique family schedule. It isn't so important how or when you do them but that you do them.
For us, late Sunday afternoon is a perfect time for Brad to take each of the six oldest children on their Daddy Walks; the youngest ones only make it up to the neighborhood park and back, but the older ones actually go around the neighborhood circle, with a special stop in the gazebo at the front park. If the weather isn't cooperating, Brad then has "Daddy Talks" upstairs with each one.

For the Mommy Talks, currently I meet with each of the four oldest ones in the late afternoon—Ava on Mondays, Sophia on Tuesdays, Stephen on Wednesdays, and Olivia on Fridays. The three younger ones each get special singing and reading time with Mom before their afternoon naps.
Again, this isn't a Bible study—just bring an open heart ready to listen, a Bible ready to look up answers to their questions, and always a special prayer time at the end! In the summer, we share a popsicle or cool drink on the front porch. In the cold months, we share popcorn or hot cocoa up in my room where it's quiet.

That's what it looks like at our house . . . what will it look like at yours??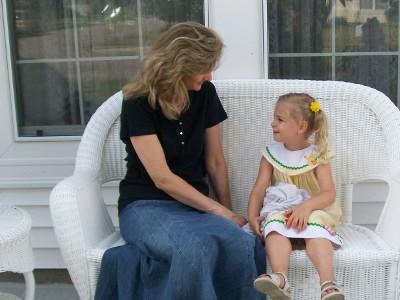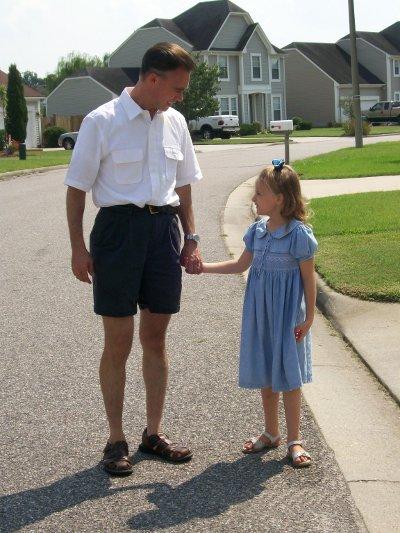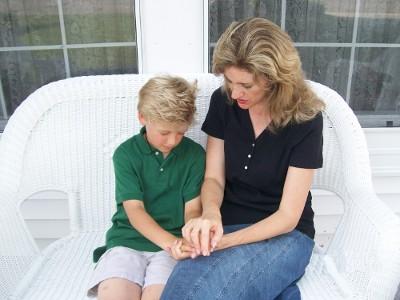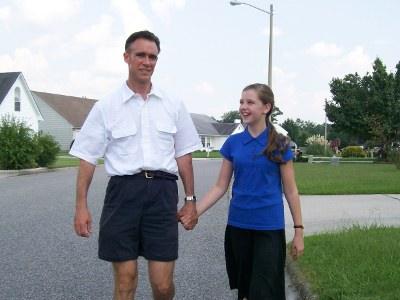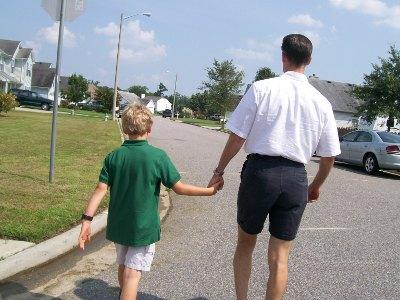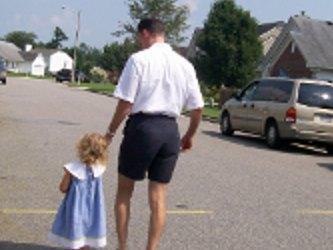 Copyright © 2008-2015 Alyson Shedd
Read more about the writer: Alyson Shedd
---
Post Your Comment...
---