< Back to Strength for Your Spirit
Knowing God Series - Part III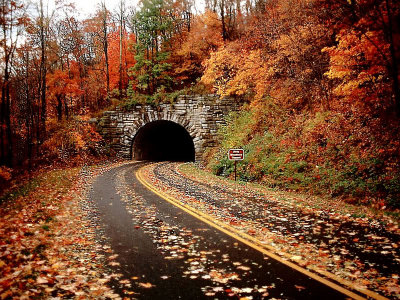 by Shermaine Jones "Give thanks to Him; bless His name. For the LORD is good, His lovingkindness is everlasting and His faithfulness to all generations." Psalms 100:4b,5 NASB
"Beloved, let us love one another, for love is from God; and everyone who loves is born of God and knows God. The one who does not love does not know God, for God is love." 1 John 4:7,8 NASB
"And this is the message we have heard from Him and announce to you, that God is light, and in Him there is not darkness at all." 1 John 1:5 NASB
So far in this series, we have learned that knowing God is more than mental assent or acknowledgement of His existence. It is participating in an intimate relationship with Him. This is achieved through spending time with Him through prayer, worship, reading the Word of God and obeying it. In our quest to know God, it is imperative to understand three key things about Him. The first is that He is good. The second is that He is love. The third is that He is light. The above verses express these key qualities of His nature. Though each of these qualities describes the core of His nature, they are easily taken for granted. So, we will explore each of them separately.
God is Good
The above verse, Psalms 100:5, states that "the LORD is good." James 1:17 states, "every good and perfect gift comes from God." The word "good" conveys the idea of something delightful and pleasant, having purity of motive, intention and moral character. In light of this we can say that God is delightful, pleasant, kind, having purity of motive, intention and moral character. Also anything having these qualities comes from Him. "Good" originates from God. It starts with Him. He is pure, unadulterated goodness. As the sun is a ball of hot gases that radiates heat, so is God a ball of pure goodness that radiates every good and perfect gift. It is the essence of who He is. He can never be anything else. He is the standard by which good should be measured. It is a standard that is so high that none can compare to it. Jesus said in Luke 18:19 (NASB), "No one is good but God alone." Imagine how pleasant it would be to be in relationship with someone whose nature is pure goodness. This person would always have your best interest in mind. Could you trust someone like this? This is what we encounter when we pursue a relationship with God and get to know Him. He is the most wonderful being in the universe. This is why the Psalmist said that in His presence is fullness of joy and at His right hand are pleasures forever (Psalm 16:11b). Jesus said, "If you then being evil know how to give good gifts to your children, how much more shall your Father who is in heaven give what is good to those who ask Him!" (Matthew 7: 11 NASB) God is good and He gives that which is good! Everything that is good flows from His nature.
God is Love
The next essential aspect of His nature is love. In 1 John 4:7, 8, we find the statement, "God is love." We see here and in each of the qualities under discussion, the use of the verb "is." This verb expresses the essence, quality or characteristics of a person or thing. When this verb is used in Scripture in regards to spiritual realities, it is a statement that is currently true and will always be true. It's used in statements like, "Love is patient," The Lord is good," and "God is love." Because God is eternal, any statement concerning Him is a truth that always has been and always will be true. Therefore, we can conclude that the statement "God is love" is an unchanging truth that is not dependent upon the opinions of people. The essence of His nature is love whether anyone believes it or not. It is an eternal truth. This love is defined in 1 Corinthians 13:4-8 and Galatians 5:22. Reading 1 Corinthians 13:4-8 and replacing the word "God" with the word "love' or "charity" would give you a fresh revelation of the nature and essence of God. The Greek word for "love' here is the word Agapē. The Greeks had more than one word that could be translated as love. This particular word expressed a love that was unconditional and others centered that expressed its self in actions. It is the result of a decision and a commitment rather than a feeling. It is faithful and never ending. It is bestowed upon a person regardless of their performance or acceptance of it. Just as God radiates goodness so He radiates love. This love originates with Him and, because of the Holy Spirit in the believer, it can also be manifested through us. It was one of the last things Jesus prayed for concerning us before He was arrested. He prayed that we would love each other as He and the Father loved each other. The essence of Galatians 5:22 is "the fruit of the Spirit is love". The other characteristics listed are the manifestations of love. This becomes evident when this verse is compared with 1 Corinthians 13: 4-8. That is why the singular form of the word "fruit" is used. There is one fruit, love, which has many facets. It is like an orange or a grapefruit that is one fruit made up of several slices. God is pure, unconditional, unadulterated love. Can you embrace someone like this as your best friend and confidante? Can you surrender your life to someone like this?
God is Light
The last aspect of God's nature we will explore is "God is light." The Greek word used here is "Phōs." According to Vine's Expository Dictionary, this word carries the idea of being luminous or light-bearing. This applies to God both literally and figuratively. Literally, it can refer to His glory and His essence. Genesis opens with darkness covering the earth. It only took one statement from God to cause light to appear. If you will note the chronology in Genesis chapter 1, light appears before the sun, moon and stars were created. This light came out of His nature through the spoken Word. Likewise light will supercede the sun, moon and stars in the new heaven and new earth in the new Jerusalem according to Revelation 21:10, 23. Light will emanate from God Himself. As with goodness and love, light originates with God and His glory is the manifestation of this light. Figuratively in the context of 1 John 1:5, it refers to His pure, sinless nature. It is a nature that affects all things and is never affected by anything. It eradicates darkness and exposes the hidden things. Can you imagine being in relationship with such a person who could guide you through all the dark places in life, exposing every hidden danger? Can you trust your life with someone like this?
Summary
This is our God. The One Who is thoroughly good, completely and unconditionally loving and pure and revelatory in nature. He is the kindest, yet most awesome person you will ever meet and He desires to be in relationship with YOU! Will you trust Him? Next month we will explore some attributes that, combined with His nature, further reveal how awesome He is and how privilege we are to have the opportunity to know Him. Let's pray.
Prayer
Lord God, I am humbled to know how magnificent You are, yet You desire and have made it possible for me to be in relationship with You. I submit myself to You and receive You as my best friend. Help me, Holy Spirit, to always trust the One who always means me good. Thank You, God, for loving me. Help me to love You more. In Jesus's name, Amen.
Copyright © 2008-2015 Shermaine Jones
Read more about the writer: Shermaine Jones
---
Reader Comments...
2009-11-06 07:38:01
"In these crazy uncertain times it is so good to know that we serve a God who has our best interest at heart who loves unconditionally and who lights up the dark places of our world."
- Pamela
2009-11-05 08:05:56
"Thanks for this article...it causes me to ponder His love, goodness and Holiness-light and how awesome and priviledged I am, we are to be part of His family!"
- Heather
2009-11-05 07:31:12
"Thanks for this article...it causes me to ponder His love, goodness and Holiness-light and how awesome and priviledge I am we are to part of His family!"
- Heather
---
Post Your Comment...
---