Dusty Prayer Buddies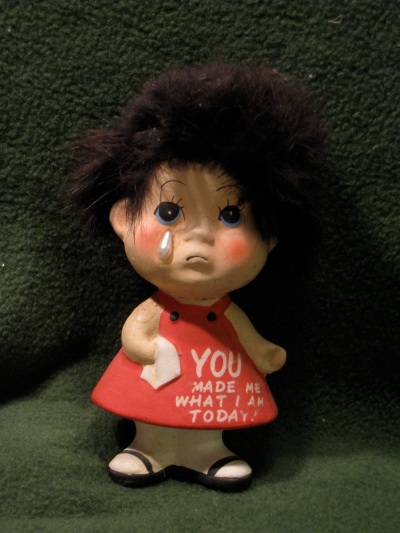 I am the first to admit that my natural inclination is NOT to spend hours cleaning my house, especially if there is a good book around (and I have many waiting!). However, years ago, I discovered a way to make dusting a meaningful task as I thought of the person who had given me the item I was dusting.
For example, 40 years ago I had taken several high school journalism students to a conference at the state university. On the way back, we stopped for something to eat. As we got back in the car, they presented me with a droopy-eyed little ceramic doll with "You made me what I am today." They apologized for the expression on the doll's face but said they really bought it because of the words.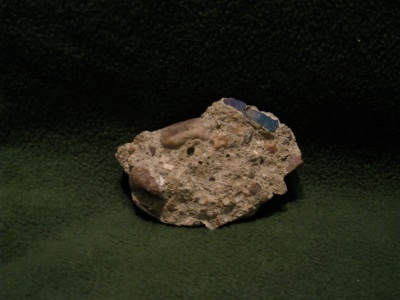 Each time I dust my sorrowful doll, I think with fondness and happiness of James, Trudy and Marianne. More importantly, I pray for each one.
Another memento is a piece of the Berlin wall that one of my college students actually picked up herself when she went home for Christmas during that tumultuous time in our history. Her parents were teachers in an American military school in Germany. I thank God for the freedom we have as well as the freedom that came to many East Germans then. Kristin is in my prayers as I dust that little symbol of liberty.
After summer break, one of my students brought back a beautiful butterfly encased in glass in a lovely frame.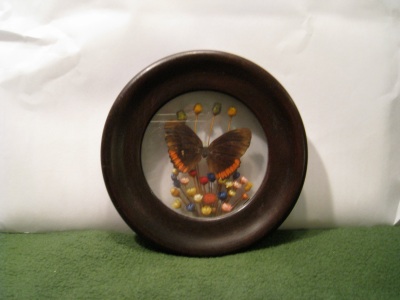 This became even more precious when my student Randi said that her grandparents' home had been destroyed by a tornado that spring. As the family was sifting through the remains, Randi spied the butterfly. She said, "I knew this had to go to you." (She was aware that I collected butterflies.) Randi is still in my prayers frequently.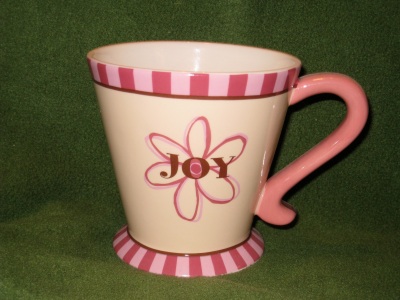 At the time of my retirement, one of the fairly new faculty members gave me the "cup of Joy." This sits in my kitchen window box, a continual reminder of this beloved colleague and a constant opportunity to pray for Glenner.
My house will never be chosen for a home décor magazine, but it is filled with reminders of those who have passed through my life—a life full of many special friendships. Some have gone on to eternal life, but, for the many others, my dusting becomes a blessed time of prayer and praise as I lift each one to the Lord in prayer.
Copyright © 2008-2015 Shirley Shedd
Read more about the writer: Shirley Shedd
---
Post Your Comment...
---