An Old Married Couple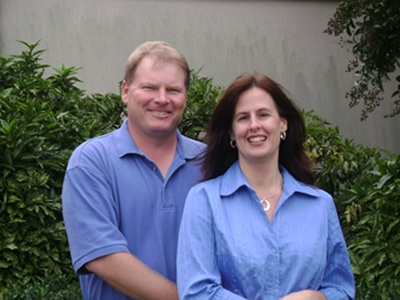 Whenever I used to see a married couple sitting together in a restaurant and gazing off past one another, I would think to myself, "How sad, that couple must have a loveless marriage." Well, I certainly knew I never wanted to be in a marriage like that! A happily married couple should be holding hands, talking and longingly gazing at one another across the table – yeah right! Now, a wife of 13 years and a mother of two boys, I've realized my perception of marriage was wrong.

With the demands of work, taking care of children, and managing a hectic schedule, I can now understand that husbands and wives are sometimes simply just tired.

Despite the ups and downs of a relationship, I still look forward to a date with my husband with great anticipation. No, our dates are not what I once remember them to be. When my husband and I dated he would bring me roses on a regular basis and on occasion take me to fancy restaurants. Of course, the budget doesn't allow for such expenditures anymore, but we still manage to have a good time together.

Nowadays, our biggest treat is to enjoy an uninterrupted dinner at a restaurant that fits within our finances. As we talk and reminisce over our meal, we also begin to laugh at the hard times we've been through together, financial troubles that we have managed to sidestep, and of course our children's misadventures.

From the outside, we might look like "an old married couple," but deep down we know how much we really love each other. Through our nearly decade-and-a-half together, our relationship has grown stronger and, although it is not perfect, we know that our marriage is far from loveless.

Marriage may not always be candlelight and soft music, but I have learned that loving someone is about making a commitment, honoring your decision, and forgiving one another of their imperfections – daily!

Every once in a while my husband will still surprise me with flowers - who even cares what kind they are! That is proof that marriage can get sweeter as the years pass.
Copyright © 2008-2015 Christy Biswell
Read more about the writer: Christy Biswell
---
Reader Comments...
2010-01-03 15:26:08
"So proud of Christy and Erich. They have come a long way with their walk with the Lord. Erich has truly fallen in love with the Lord and shows it in so many ways. He is constantly showing his love for Christy with beautiful unexpected flowers. My heart just melts when I see them. Actions do speak louder than words. Christy is the most thoughtful, caring young lady. She is always doing something for someone else and most of the time no one knows about it. But God sees and rewards the faithful. Janice Sutton"
- Janice
---
Post Your Comment...
---