God Will Visit You! Get Ready!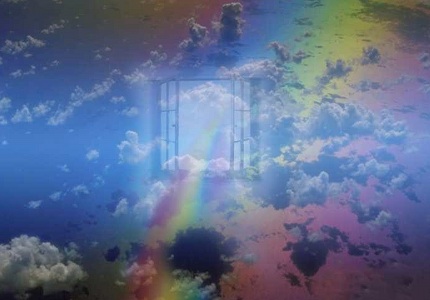 God really rocked my world this month. As I was bemoaning that we still have not found a church despite moving almost 10 months ago, He revealed to me a paradigm-shaking concept: "Jesus did not suffer and die on the Cross so you could go to church on Sunday morning." AH! I have gone to church most of my life, (all of our married life and that of our children). What do you mean God?!

Fed up with Status Quo Christianity

In the article last month, "Fed Up With Status Quo Christianity," I promised to journal some of the revelations God shared with me as I began this new God-journey. Well, that one had to top my list. Of course, once you think about it, God obviously had more in mind than us getting together once a week and throwing money in the offering plate.

I haven't gone to church merely so it will "count" when I get to heaven one day. I've gone to church because I was really desperate to experience God and learn things about Him that I didn't know. I have learned so much theology and biblical knowledge because I have attended church, Christian conferences, etc.
However, that isn't what Jesus died for. Instead, I am learning that what God really wants is a relationship with us. He wants to touch our lives in miraculous ways.

So many of us are tied up in WHAT we have "learned" about God (particularly in the Western part of the world) that we know only a very small part of WHO God really is and what He wants to do.

Warped Understanding of God

I am discovering that I have had a warped understanding of God – particularly the idea of God as a Father. No matter how many wonderful things I have heard about God being a Father, it just isn't something I understand from experience and it isn't God's fault. It's mine. Growing up, none of us have earthly fathers that are perfect. Therefore, often (without knowing it) we project the things we have experienced with our earthly father onto God. Our expectation of God is influenced by our life experiences. However, I learned this month that it doesn't have to be. We can truly know God as the loving Father, that He really is.

An Attitude of Expectation

This might not be a revelation to you but do you know that the "normal" Christian life is supposed to be filled with miracles? I'm talking about people being healed, angelic visitations, and all the things we refer to as "supernatural." Jesus said that we will do the same works that He has done and even greater (John 14:12). No wonder status quo Christianity (as I call it) looks so boring. God is the most exciting thing in the world and we rarely get to "see" or "experience" Him. Why?

Religion or Relationship?

I want to be one of God's people who demonstrates His power to the religious world who have seen only a form of godliness and denied the power thereof (2 Timothy 3:5). But I need a complete mind renewal (Romans 12:2). So, this month my God-journey stopped at the "port of expectations." As God steered my ship to this port, He gently asked me, "Do you wake up each day with an expectation of meeting and visiting with me?"

My mind quickly raced through the various thoughts I have each morning and night before I drift off to sleep and upon awakening. After a quick inventory, I saw that instead of waking each day with an expectation of meeting with Him, I often went to bed at night and awoke each day thinking of what the day would bring and what could go wrong! I knew immediately, this was NOT faith, this was fear! Me, afraid….? Yep, that was it! I couldn't believe it!

Fear or Faith?

God showed me that I need to stop thinking of all the "what-if" scenarios that could happen and instead respond by faith. When we create scenarios in our mind that aren't from hearing the voice of God, it causes what I call "mental commotion." This becomes a fast downward spiral as we experience anxiety, stress, and other emotions that keep us out of peace.

Fear is a powerful emotion that can keep us from living the full life that God has planned for us. Once fear enters our thinking process, it will cloud our perspective and cause us to shrink back instead of move forward. Perhaps the most important thing I realized was my way of thinking screams, "God, I don't trust you." Yikes!

This is what God meant by my "expectation." God showed me that we may be living in dangerous times but we can be secure in Him. And….although I may have experienced trauma in the past, it does not mean that is reality NOW. My mind has to learn a new way of thinking. I was completely unaware that I developed such a negative thinking pattern until He revealed it to me.

Expect God to Visit

As God's children, we should awake each day expecting to hear His voice and meet with Him. This is what Jesus died for…so we could have relationship with our Heavenly Father. When God enters the earth realm and speaks to you personally, faith enters your life and sphere of influence but most importantly, fear must flee. When we believe what Jesus did on the Cross was enough to give us a relationship with God Himself, that is faith. This enables us to step into the supernatural power of the Cross.

This is what the world is longing to see – a God of Power and Love. This gives me high expectations – now each day, I am waiting for God to visit me. When He does, we can take what He shares with us and help the hurting world around us. Are you ready to have God rock your world?
Copyright © 2008-2015 Dorena DellaVecchio, Ph.D.
Read more about the writer: Dorena DellaVecchio, Ph.D.
---
Reader Comments...
2010-07-16 14:36:38
"Dr. DellaVecchio is an outstanding writer and thinker - she has once again contributed to my understanding through her manuscript titled: God Will Visit You! Get Ready!

Although I have not spoken with my friend in a few years I am still learning from our conversations - she is truly a Christian Soldier. Thanks Dr. D."


- Paul
---
Post Your Comment...
---