< Back to Strength for Your Spirit
Knowing God - Part IV: His Attributes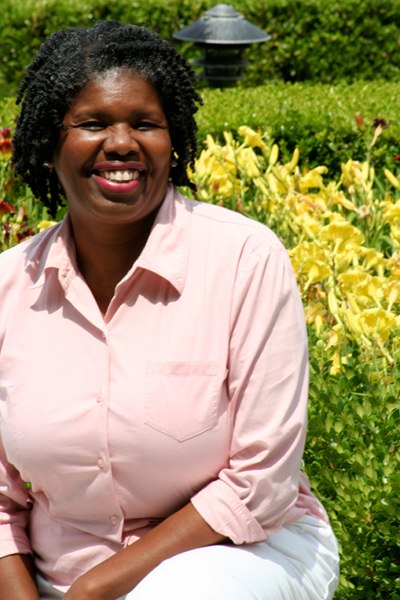 "For since the creation of the world, His invisible attributes, His eternal power and His divine nature, have been clearly seen, being understood through what has been made so that they are without excuse." Romans 1:20 (NASB)

Recap
In this series, we have learned that knowing God is an intimate, static relationship which is possible because of the reconciling, redemptive shed blood of Christ. We also took a close look at three fundamental qualities of His nature. We saw that He is good, He is love and He is light. We concluded that He deserves our trust and our devotion for to know Him is to love Him.

Introduction
As awesome as it was to explore some fundamental aspects of His nature, it would be incomplete without exploring His attributes. It is the combination of His nature and His attributes that distinguishes Him in heaven and on earth.
The above verse, Romans 1:20, is referring to the responsibility of all people whether they are in the faith or out of the faith to recognize God's existence. Paul states that God's "invisible attributes" are clearly seen. What are these attributes and how can that which is invisible be "clearly seen?" Webster defines "attribute" as "as inherent characteristic."
He further defines it as "a word ascribing a quality." It is that which distinguishes a person or thing among all others. We can describe people by how they look and dress if we want them to be recognized by sight, but if you are looking to enter into a business partnership with them, you want to know more than just their outward appearance.
You would want to know their character, work ethic, reputation, etc. You would want to know the qualities that would distinguish one candidate from another. So it is with the attributes of God. They put Him in a class by Himself. We may reflect aspects of His nature but we will never attain to the level of all His attributes.
They are reserved for Him alone. He is as one that theologians/philosophers have said is, "the first caused cause." The One who existed before anything else and created all things. There is no being in heaven or on earth that has the attributes that He has. Some of the major attributes are "all-knowing," "all-powerful," "all-present," "eternal," "everlasting," and "unchanging." We will briefly examine each of these.

A Closer Look

God is "all-knowing" (Omniscient). He knows everything about everything and everyone. Psalms 139:1-4 expresses how intimately He knows us. He even knows our thoughts when they are "afar off." Psalms 139:15-16, indicates that He even knew us before we were born. All knowledge originates from Him. We will never know all that He knows. We can only know as much as He is willing to reveal to us.
God is "all-present" (Omnipresent). He is everywhere present at the same time. He is not bound by time or space. He created those boundaries for us. He exists outside of those confines.
When I was a little girl, I had a community of Barbie dolls. I had Barbie, Ken, Skipper and a dark-haired doll whose name I can't remember. I also had the Barbie dream house. Because they were toys, there were limitations and confines that were part of their existence that was not part of mine.
They could not move on their own, nor think or talk. They could not grow or multiply. The only life they had was what I gave them through my imagination. I experienced an autonomy that they did not have. When I played with them, I was present with each of them at the same time because I existed above and beyond their existence. They were all in my sight and I knew everything about them.
God exists in a realm beyond and above ours. At once, He can see our beginning and our ending for He exists outside of time. This attribute is expressed in Psalms 139:7-12. In that passage, the Psalmist communicates that no matter where he goes or what he does, God is there.
God is "all-powerful" (Omnipotent). There is nothing or no one as powerful as He is in either might or authority. He is so powerful that He speaks a thing and it happens. The earth trembles at His voice (Psalms 18:7-15). His great authority was displayed as He stopped the sun, parted seas, dethroned and deported a rebellious archangel, caused a virgin to bear a child and raised the dead. There is nothing and no one in heaven, in the earth or in the universe as powerful as our God.
Lastly, He is eternal, everlasting and unchanging (immutable). God is "eternal." He has no beginning and no ending. He is a being who has always existed. All things were made by Him (1 John 1:3). In Revelation 21:6 (NASB), God says, "I am the Alpha and Omega, the beginning and the ending."
In concert with His eternal attribute, He is also "everlasting." In our culture, we have a tendency to use eternal and everlasting interchangeably. In regards to God's attributes, they have two difference meanings. Whereas the word eternal is in reference to His life, the word everlasting is in reference to His power, might and strength. No matter how much power He releases, His strength is never abated. He is never drained. His power is consistent and inexhaustible.
In concert with His life being eternal and His power inexhaustible, He is immutable. He is "unchanging." He is the same, yesterday, today and forever. In Malachi 3:6 (NASB) He states, "I the LORD do not change." James 1:17 (NASB) describes God as "the Father of lights with whom there is no variation or shifting shadow." He is not moody or indecisive. He never "wakes up on the wrong side of the bed." He is constant and therefore consistent, dependable and faithful.

In Conclusion

These attributes combined with His nature (goodness, love, light, justice, faithfulness, kindness, holiness, etc.) presents a dynamic person who in all of His power and authority, bestows good and treats us with loving care and faithfulness.
As a result, His attributes are clearly seen (Romans 1:20). He has good intentions and the power to carry them out. Because of His nature, He is not corrupted by His absolute power. He is indeed awesome, yet He delights to be in fellowship with us.
Can we trust Him? Having someone like this watching over us, do we need to fear? Scripture says, "If God is for us, who is against us?" (Romans 8:31 NASB) Additionally, it says, "Who shall separate us from the love of Christ?" (Romans 8:35 NASB)
So, relax, rejoice, worship and adore Him for He adores you. Love Him and trust Him with all your heart (Proverbs 3:5,6). He will take care of you. Rest in Him for He loves you. Pursue Him. Get to know Him. He delights to be known. He yearns for your fellowship.

Let's pray.

Prayer

"Father God, thank You for taking notice of me. I surrender the fears and doubts that I have allowed to keep me from trusting You. I submit my life to You and trust You to handle that which concerns me. Reveal Yourself to me that I may know You and love You more. In Jesus's name, Amen.
Copyright © 2008-2015 Shermaine Jones
Read more about the writer: Shermaine Jones
---
Post Your Comment...
---