Hostess/Guest: Two Sides of the Same Coin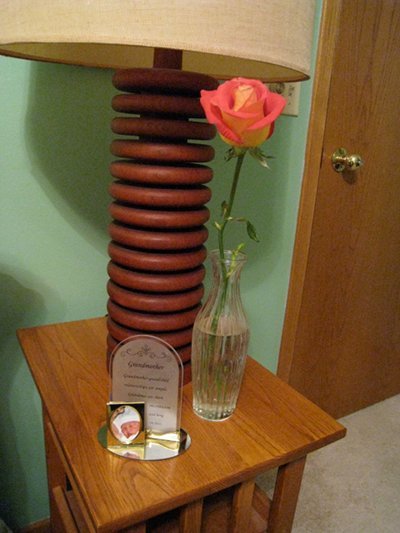 With today's casual lifestyles, we have tended to lose some of the "niceties" that were previously considered proper behavior. Last month Debbie made some excellent suggestions for both being a hostess and a guest. She asked me to elaborate on some of those points this month.

Being a Hostess
In addition to making sure the room and bathroom are clean and ready for company, think of other ways you can make your guests feel welcome.
A small bouquet of fresh flowers brings a touch of life to the room. However, choose flowers with a pleasant but not overwhelming scent. Many people have allergies, so, if you do not know the guests well, you might play it safe with an artificial arrangement of silk flowers.
When we first visited our son and daughter-in-law after they had moved to their new home last fall, our daughter-in-law had a single rose in a vase and a frame with our grandson's photo on each of the night tables. We were delighted to be able to take the photos and frames home as a reminder of our grandson—and a pleasant visit.
Providing appropriate reading material (such as current magazines or reasonably length books) is a thoughtful way to provide options for your guests so they will know that you don't expect them to be with you every minute.
A night light in the bedroom and/or bathroom can make it easier for your guests to navigate an unfamiliar place.
Purchase an inexpensive but attractive tray on which you put a small pitcher of ice water and several glasses. To protect your furniture, also include some coasters and tea napkins.
If possible, make room for your guests' clothes in the bedroom where they are staying or let them know where they should hang their garments. Also indicate where they can find a steamer or an iron and ironing board.
If they are going to stay for several days, it is a nice gesture to empty a drawer or two so they can unpack their suitcases. Realistically, most of us have very full dressers and closets and that may not be possible. Do the best you can for your circumstances.
If you are going to provide meals for them, let them know the times you will be ready to serve the meals.
With all the attention on the guests, don't forget yourself. Years ago, an older, wiser woman told me that it really doesn't make sense to give up your own room and bed for guests. She said, "Most of us don't sleep well in a new bed. Why give up your own bed for the guests and have all of you have a sleepless night? You will be a better hostess if you are rested and not having to worry about removing your clothes from the closet ahead of time, etc."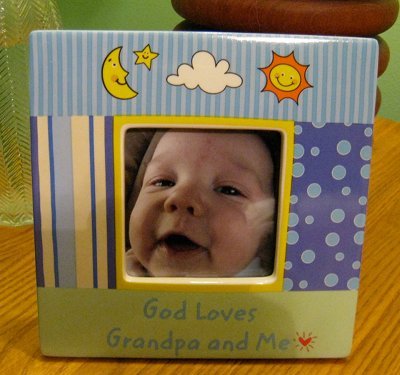 Turning the tables: Being an ideal guest
DON'T just "drop in" or call from the city limits to tell your potential hosts you decided to stop by and see them for a few days! Plan ahead by making contact with them as soon as your travel plans are firm. You do not tell them you are coming; you ask if it would be possible to stay with them for a specific amount of time. A home stay should never be open-ended. Be clear about your arrival and departure dates and times. This may not be so rigid for CLOSE family (parents, brothers and sisters), but it is always appropriate to let your hosts know your travel plans.
If you are flying, be sure it is clear between you and the hostess about transportation plans. Do not expect that the hosts will automatically free up a vehicle for you and/or serve as your chauffeurs. If at all possible, plan to rent a vehicle during your visit. If they do offer transit from the airport, provide them with your date and time of arrival and let them know of any flight changes affecting your arrival time.
If the hostess invites you for a specific meal, be sure you arrive on time. If you are delayed, please contact your hostess to adjust the arrival time.
If you will be with your hosts for several days, it is appropriate and thoughtful to take them out for a meal. You should not expect THEM to foot the bill for all your food, especially if you mutually decide to go out to eat. Be sure you make it clear that they will be your guests for the meal so there will be no "fighting over the check" scenes.
Plan some "visit" time with your hosts so they will feel you really wanted to see them in addition to whatever else brought you to your city.
Observe the family patterns. You should fit into their lifestyle, not them to yours. For example, some families remove their shoes in the entryway. Unless you have a physical reason not to, you should observe their practices.
Most hostesses would want you to "feel at home," but there are limits! This does not mean slouching all over the furniture, "raiding the refrigerator," or dressing inappropriately around family members.

Saying thanks
It is always appropriate to leave a handwritten note on the pillow or dresser as an immediate gesture of appreciation. You might consider leaving a small gift card to a local ice cream shop or even to a chain coffee shop—if they are coffee drinkers!
As you are in the home, observe the type of décor, color scheme or collectible items the hostess might enjoy. Mailing a small gift that would fit into her colors and decorating motif would be welcome and indicate that you appreciated the time spent in the home. This should be done as soon as possible after returning home.
Often I will try to bring something from my home area when visiting in another part of the country. For example, I used to bring a small walnut bowl or other walnut items because our southwest Missouri region was known for that product. Unfortunately, it is rare to see that kind of woodcraft any more. Other gifts could be a food item from your region such as a small container of maple syrup, a specialty jelly, or even a can of wonderful Virginia peanuts.
Other appropriate gifts could be a box of hostess soaps, a glass jar decorative candle, neutral (or in the hostess' colors) fingertip towels—really, anything that says "thanks."
Do NOT leave money or a check. Unless you have arranged ahead of time to pay for your stay, the assumption is that you will not be trying to reimburse the hostess for the stay. You are a friend, not a customer.
These may seem like a lot of "do's and don't's," but you will find that being a gracious hostess and/or appreciative guest will just come naturally with a little practice.
"Do unto others as you would have them do unto you" truly IS The Golden Rule.

Copyright © 2008-2015 Shirley Shedd
Read more about the writer: Shirley Shedd
---
Post Your Comment...
---