Whose Report Will You Believe?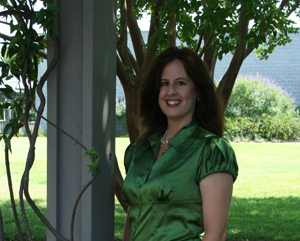 A couple of weeks ago, I had a routine mammogram. Afterwards, I came out to my car and called my sister. We talked for a few minutes about how unpleasant the experience can be and of course how relieved we are when the exam is behind us for another year.
I really did not give my exam another thought until two days later when the hospital called. I was helping my son with his homework. I instantly thought, "How strange, why are they calling me at home?" The lady on the other end said that she needed to schedule another mammogram and an ultrasound. Apparently, there was a spot or shadow on my right breast that needed further review. Instantly, I felt the room start spinning. My son was talking to me, but I couldn't hear what he was saying. I'd like to say I was calm, but my thoughts went straight to the dreaded thoughts of many women, "Could I have breast cancer?
After calling my husband at work he reassured me that I was going to be okay and then prayed for me. Later that night, I drove to my parent's house. My mom and dad prayed for me and anointed me with oil - It is good to have parents that love the Lord and know He is able to do mighty things. Before I left their house, they encouraged me to only believe God's report (for healing) despite my circumstances.
The week before my appointment, I can't even begin to express how disconnected I felt from everything around me. But, every time a negative thought would come into my head I would speak healing to my body and give God the credit for a good report that I would receive when I returned to the hospital.
On the day of my appointment, I was anxious. I thought to myself, "I wish I had of brought my Bible for comfort." Just then I began checking the console of my car and found a small new testament Bible. I began reading in Matthew about how Jesus healed the sick woman, the paralytic, the blind and the mute. As I read, I began to feel my faith rise up. I knew that the God I loved and served is the same God that healed and delivered the people from many years ago. I knew He could heal me too.
After checking into the hospital, I waited for what seemed like forever. When they finally called me back I said, "I'm scheduled for a mammogram and an ultrasound." After the mammogram they sent me back to the changing station. I prayed and tried to read a magazine, but on the inside I felt like I was holding my breath. In one split second my life could change. "God, please keep me in good health," I prayed. After about ten minutes, the technician came back. She said that the deeper compression that was used in the second mammogram caused the breast tissue to expand and the shadow/spot that had been there was no longer there! In fact, they compared it to the mammogram from the year before and the results were identical! "No ultrasound is necessary; Enjoy your holidays," said the technician with a smile. I'm sure she must have seen the relief on my face.
I thank God for the good report and for reminding me that He is our Healer and Deliverer today just as He was many years ago.
Copyright © 2008-2015 Christy Biswell
Read more about the writer: Christy Biswell
---
Post Your Comment...
---