A Child's Persistence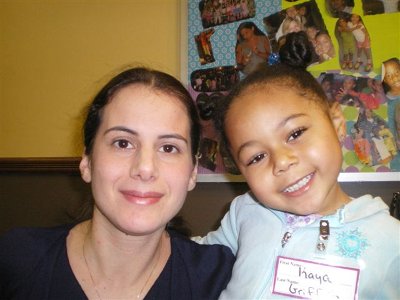 A few Sundays ago I was welcoming children to Kids Church when a lovely little girl walked in with her mother. This was Kaya's first time in Kids Church, and she proudly announced to me that she was five years old.
As I was helping her with a nametag and preparing to introduce her to one of our regular attendees, I noticed her visually scanning the room. When I asked her if she was looking for someone, she nodded and told me she was looking for Sammy—her friend from school. I asked Kaya if she was looking for Samantha Krol? Her face lit up as she nodded affirmatively. Sammy had attended the first service that morning, so I told Kaya that Sammy had already been there and left, but that I knew Sammy very well and that she would be so happy to discover that her friend from school had come to Kids Church!
Thankfully, Kaya adjusted beautifully and was happy to meet a new friend and sit with her throughout the service. As we sang to the Lord and did motions to songs, I noticed that Kaya was completely engaged in all we were doing. She was incredibly focused and seemed to hang on every word I said.
I love to connect with parents and was pleased to tell Kaya's mom that her daughter acclimated well to the kids' service. The mom responded that the reason they were in church at all was because of Kaya,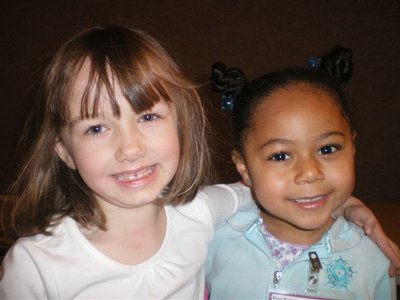 who had been asking for months for the family to go to church. The mom kept saying "yes" but was hesitant to follow through. Finally Kaya had resorted to writing little notes to her mom, asking her politely to take her and her brother to church! Kaya's mom admitted that she could not resist any longer. Her daughter's persistence compelled her to action!
The following Sunday, I was thrilled to see Kaya return. She handed me a picture of herself that she had made for me—one of the perks of being a children's pastor. I gave her a hug and walked with her to the coloring table, pointing to another little girl. Kaya joyfully lifted her face to Sammy's, and the two girls hugged and squealed and jumped up and down! Friends from school were now together in church.
How awesome for a family to be drawn to God because of a child's persistence.
A Lesson in Persistence
Jesus said we will not enter the Kingdom of Heaven (Matthew 18:3,4) (NIV) unless we change and become like little children: humble, believing, and persistent. Jesus also said that we should keep on asking if we have not received (Luke 11:5-10) (NIV).
Is there something you have been waiting for but it has not yet come? Perhaps you could learn from Kaya and keep on asking--you may even want to write a letter to God, expressing your heart's desires.
May the Lord continue to teach us through the children whom He has ordained to declare His praise (Psalm 8:2) (NIV), and may each of us be the kind of friend who invites another friend to know Jesus.
Copyright © 2008-2015 Dawn Sheridan Kollar
Read more about the writer: Dawn Sheridan Kollar
---
Reader Comments...
2010-02-02 19:32:13
"Kaya is my grandchild and she is such a joy to us. She is a very special little girl. She has also been asking me to come to church with her. I had attended another church but have been lax recently. So I am going to make it this Sunday. Little chidren have such a way of persuasion! (God certainly does work through them)"
- Linda
2010-02-02 18:47:40
"Thank you for the lovley article. I Read it to Kaya and she was so excited, we enjoyed the verses as well. We look forward to seeing you this Sunday. "
- Serena
2010-02-02 14:26:37
"Hi Dawn,
Want to join my Writing for Pleasure class? You are a good writer. Loved your story. Mom"
- Liz
---
Post Your Comment...
---