Seasoned by God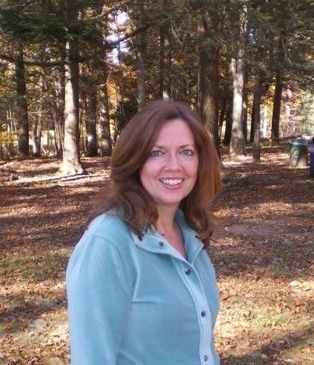 With everything frozen in the deadness of winter now, my mind drifts back to the warmth of the fall and the warm memories I have of the beautiful tones that cover the countryside.
It was in the fall, that I recall my first time away from home. I was a freshman at a small college in New England where the most incredible hues of autumn are still imbedded in my mind. The beauty of my surroundings seemed so fresh and new, much like my feelings about the new adventure I found myself in.
Am I ready for this? Will I be alone? Will I do well? What if I mess up? Will anyone help me if I need it? I desired to be considered an adult, but inside I felt the insecurities of a child.
Seasons of Change
Thirty-two years later, I can tell you that I've been through many, many seasons. I met my husband during that initial fall season at college and now we have been married for thirty years! We are blessed with three incredible children and have experienced the season of releasing them to their chosen spouses. I recall being escorted down the aisle for the first wedding, thinking to myself, is this really happening? Is my son really old enough to be getting married? Is he ready for this? Are they going to be okay?
I have discovered that each season ushers in the same questions and thoughts of safety and security. It is in those moments when the Lord most desires to settle our spirits. He reminds us in His Word to "Be still and know that I am God" Psalm 46:10 (NIV). His desire is to give us peace that no matter how many changes life brings our way, He remains changeless. When I place my trust in Him, I am reminded that He will direct not only me but my family too. He will bring to pass His purpose.
Each Season is a Gift of God
In August of this past year, I had the joy of entering the delightful season of becoming a Grandma! I have to confess that because I still feel like the young woman who left for college. It's a little crazy to think I am old enough to have a grandchild.
Many years ago my husband and I had a very special conversation with his aging Grandmother. There she sat, tiny and frail, but remarkably lucid for 93 years of age. She looked at us with a twinkle in her eye and told us that inside, she was an 18 year old girl! We listened and smiled, trying to comprehend what she was feeling. We were young and healthy and just beginning our lives together. Today, many seasons later, I'm beginning to understand what was in her heart.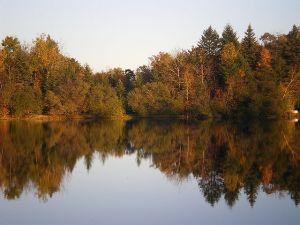 Change is Okay
Every season of our lives represents a change, and change is frightening—but change is okay. We seem to go through cycles. We work hard to become accustomed to our circumstances and roles and then we feel comfortable and secure. We even get good at what we're doing, just long enough to feel settled and even in control. Then, seemingly out of no where, it happens again—another season—another change!
We often resist these changes, because we want to stay where we are comfortable. But resisting the changes in our lives would be like trying to stop the four seasons from happening! They are inevitable—they are part of God's plan for us—and they are okay. So what can we do? We can choose to become "seasoned" by accepting them as part of God's plan, and trusting Him to settle our spirits as we adjust to the changes that must come. Each season represents an opportunity to grow and mature in our relationship with our heavenly Father. After all, He planned it that way—and its okay.
A New Season
I'm now getting the opportunity to put this into practice, again. Our two sons and their wives, and our new granddaughter, are moving to Los Angeles to follow the Lord's plan for their lives. Releasing them to move across the country is not a season I would have chosen. They have been close to us for a long time, even ministering together with us. But it's time. The Lord is leading them and sending them forth for His purpose and plan. This is my new opportunity to grow, to experience change and to discover that my heavenly Father will sustain me.
Not long ago, I was looking out at the lake in our backyard, and the water was completely still. The trees and landscape along the edge of the water were mirrored in the lake. The Lord reminded me that it is only when I am completely still in my spirit, that His image can be reflected through me. With every phase of life that comes and goes, may we be still enough to know that He is God-- so that others will see the peace of Christ in us—and know that we have been seasoned by God.
Copyright © 2008-2015 Dawn Sheridan Kollar
Read more about the writer: Dawn Sheridan Kollar
---
Reader Comments...
2010-02-05 05:50:50
"I'm so proud of you Dawn...as your little sister I've watched you go through many seasons...always teaching as you go...the beauty & fragrance of Christ is always experienced by those you share your life with. I love you so much."
- Darla Joy
2010-02-02 21:01:47
"Seasoned By God - I am sitting here in my office having just read this beautiful and insightful article.
My wife and I have much to be thankful. Our four children are each engaged in full time ministry with their spouses. Doris & I have spent 54 years proclaiming the treasures of the Gospel.
How proud I am of the author of this article. My precious, compassionate and articulate daughter.
Ps 127:3-5
3 Behold, children are a heritage from the Lord...
4 Like arrows in the hand of a warrior,
So are the children of one's youth. 5 Happy is the man who has his quiver full of them; They shall not be ashamed...NKJV "
- J C
---
Post Your Comment...
---