< Back to Poems & Creative Writings
Biru Laut (Blue Like the Ocean)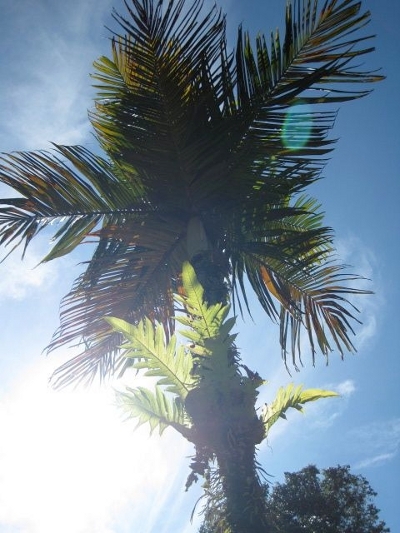 I am a castaway, a captive of the sea,
Banished to an island where a relentless sun burns.
No chocolates, no canteen – cicadas playing a screeching violin eulogy.
The sun broils judgment and a mean thirst.
Jungles loom dark within, where native sirens sing.
Snakes poise to strike, and primal birds chortle, "Doom! Doom!"
I dare not welcome that seductive shade.
Exposed to the elements, my chaff burns away.
My bones bleach. I will surely smelt into paradise as pure gold.
I will know who I am.
Lead me to your Pacific shore, where salts purify and sands cleanse.
There, O God, I am refined.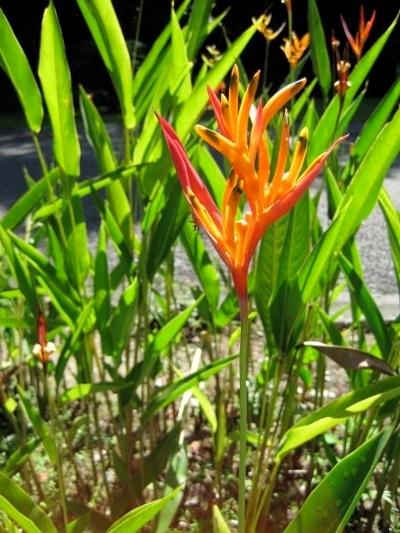 The Lord is working on me, refining me, as I experience the culture shock of living in Southeast Asia for a season. Sometimes life's circumstances toss us about, leaving us stranded on foreign shores. Do you feel lost at sea, even shipwrecked? Remember the promises of the Lord, as beautifully retold by the prophet Isaiah.
Isaiah 49: 8-10
This is what the Lord says:
"In the time of my favor I will answer you, and in the day of salvation I will help you; I will keep you and will make you to be a covenant for the people, to restore the land and to reassign its desolate inheritances, to say to the captives, 'Come out,' and to those in darkness, 'Be free!' They will feed beside the roads and find pasture on every barren hill. They will neither hunger nor thirst, nor will the desert heat or the sun beat upon them. He who has compassion on them will guide them and lead them beside springs of water." (NIV)
Copyright © 2008-2015 Julie Strohkorb
Read more about the writer: Julie Strohkorb
---
Reader Comments...
2010-04-16 15:18:26
"I enjoyed this so much. Your poem is lovely! I'm glad you're a part of this meaningful on line publication."
- Nancy
2010-03-03 13:22:46
"Beautiful poem and nice photography!!! This would make a great devotional!!!!"
- Aleta
---
Post Your Comment...
---