Will This Matter 100 Years From Now?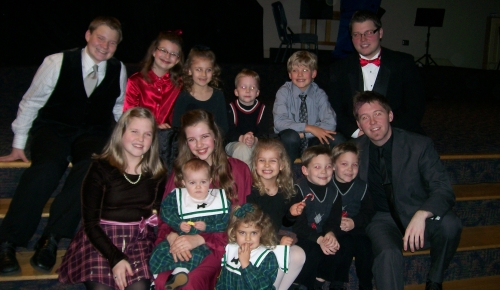 Brad and I have made it a habit in our home to speak to our children about what is eternal and what is not. The majority of these conversations happen as we simply go throughout our day (Deuteronomy 6). We have stressed that there are only two things that are truly eternal—God's Word . . . and the souls of men, women, and children.
The other question we raise 1) when there is a squabble in our home, 2) when something gets broken (certain to happen in a household of seven children who are home all day!), or 3) when there's a desire that has not been met is this: "Will this matter 100 years from now?" If the matter pertains to a relationship in our home, the answer is "Absolutely yes!!" Forgiveness and restoration must happen before the sun goes down. If something gets torn or broken or sometimes lost (especially if it's a childish accident and not something done deliberately), in most cases the answer is, "No . . . it won't matter 100 years from now." In fact, most of the time, it won't matter one hour or one day from now!
As a mom, I was tested a couple weeks ago in this one. One of the children was having fun jump roping in the house (because it was freezing outside and everyone was experiencing "cabin fever"!). The jump rope hit the ceiling fan, and I heard the shatter of the light bulb and glass . . . and down came part of the light fixture. I reacted with "[Child's name]!!!" With tears and a huge heartfelt apology, my child looked at me and said, "Mommy, remember what you taught us . . . it won't matter 100 years from now!"
My reaction turned to grace with a hug, a kiss and an affirmation, "You're right, it won't matter 100 years from now . . . but my relationship with you will!"
So . . . how about adding this question to your daily ups and downs—"Will this matter 100 years from now?" The answer is guaranteed to restore your biblical perspective!
Copyright © 2008-2015 Alyson Shedd
Read more about the writer: Alyson Shedd
---
Post Your Comment...
---