Dare To Live Differently: Take the Challenge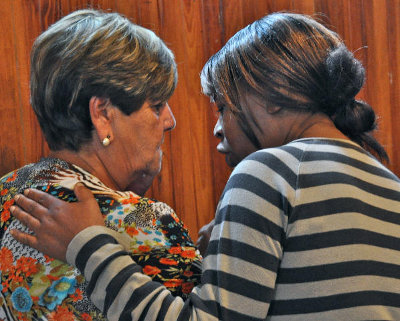 Matthew 6 – In this chapter, Jesus is teaching the great sermon on how to live differently. He instructs his disciples that this involves "doing" things differently. Our thinking, our speech, and our behavior must be different.
He uses the words "do not" ten times in that passage alone. Do not announce all the good things you do, do not be like the hypocrites, do not just repeat words when you pray, do not let everyone know when you are fasting, do not seek earthly treasures. It's clear that as followers of the Lord Jesus Christ, that our Heavenly Father has called us to be different!
For God to do what He wants to do, you and I must do what He asks us to do.
I want to challenge you to live this year differently. If we are going to have a successful year then we need more of Jesus working in our lives. Not just more religion.
Religion is cold and powerless. You don't need more religion, the world doesn't need more religion. What you need, what I need, what the world needs is a closer relationship with the Living God. The God who can invade our lives with power so that we are changed from the inside out and that those who are around us know we are different! How can we be different? How ARE we going to be different?
Dare To Be Different in Your THINKING
That's what Jesus is saying in Matthew 6. Do not be like the world. Don't think as they think. Do not do things just because it's the way you've seen them done, rather we should allow God to renew our way of thinking so that what He desires is fresh and new in us.
Romans 12:1-2 (NIV) "Therefore, I urge you, brothers, in view of God's mercy, to offer your bodies as living sacrifices, holy and pleasing to God—this is your spiritual act of worship. Do not conform any longer to the pattern of this world, but be transformed by the renewing of your mind. Then you will be able to test and approve what God's will is his good, pleasing and perfect will."
Have you ever left from a church service or small group meeting and thought to yourself, "Wow I can see that more clearer now, I can understand what God is saying." That friends, is what it means to let God renew your mind. Your way of thinking, my way of thinking serves for nothing unless we are in tune with Gods voice and His Spirit working in our lives.
What the world says or what the enemy tries to get you to believe does not count. We have to THINK according to His Word. That's what it means to live differently. It starts with the mind: to THINK differently.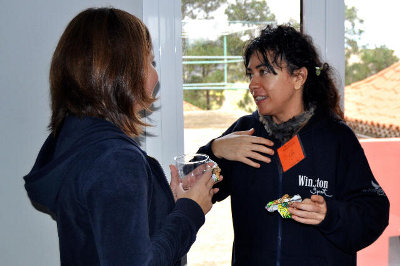 Dare to be Different in your SPEECH
How many of you would say that your mouth has gotten you in trouble? We can learn how to drive a car, ride a bike, fly to the moon and yet this small part of our body gets us in trouble. Proverbs 21:23 (NIV) says "He who guards his mouth and his tongue, Guards his soul from troubles."
As believers, God expects our Speech to be different from that of the world. For those who claim to be followers of Christ, our speech should reflect that. Luke 6:45, says the words we speak show the condition of our heart. You can spend a few hours with someone and you can learn their priorities without ever asking them. Now days you don´t even have to be with a person physically, you can follow there posts, their updates on Facebook or on twitter. Whether verbal or written speech, God asks us to be light in a dark world, to be peace makers, and to spread truth.
Those who are not followers of Christ, including your coworkers, or classmates, may speak a certain way, but as believers in Christ we are called to be different. They may tell jokes or talk about subjects that as Christians we should not participate in.
Don't let your religion be like the Pharisees where you do everything on the outside but inside you´re no different. Be different. Dare to be different in your SPEECH! Dare to be a light in a dark world.
Dare to be Different in your BEHAVIOR
The world tells us to live for ourselves, to earn all the money we can for us, to be selfish and think about ¨self¨ first. James 3:16 says where selfishness abides there also abides evil. Matthew 6:19-21 (NIV) "Do not store up for yourselves treasures on earth, where moth and rust destroy, and where thieves break in and steal. But store up for yourselves treasures in heaven, where moth and rust do not destroy, and where thieves do not break in and steal. For where your treasure is, there your heart will be also."
True it takes money to live. Right? However, money does NOT determine who we are. At the beginning of 2009 a German Billionaire committed suicide because he had lost $500,000. The man was worth $9.4 billion but he couldn´t handle the loss. Friends, your security is not in this world, it´s in Jesus. Things do not determine who we are. His Word tells us who we are in Him!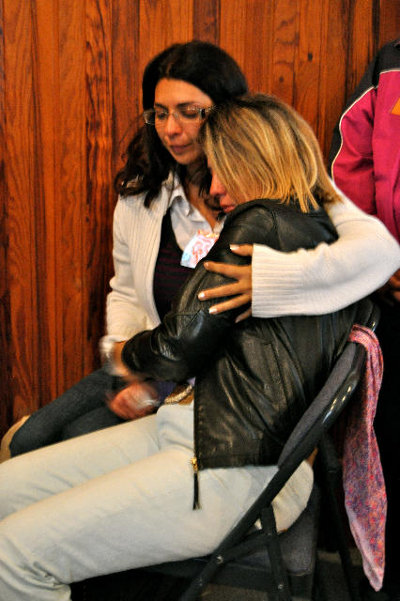 Hear what Jesus says, don't be like the world that bases who they are on what they have. If you don't know who you are in Jesus, you´ll always be looking for something more but you'll never find it. Those are people who always live searching for something better than what they have. God says, "Hey, life does not consist of a man´s possessions." Jesus says, "I dare you to trust me and let me take care of tomorrow." Matthew 6:33.
In my personal life this year, I have taken the challenge to be more generous than ever before. I challenge you to join with me and let God have the keys to our hearts and transform our behavior and attitude towards giving. Do you know what a generous heart is? It's a person that understands that the more of their life they invest in others the greater joy they receive in return. It's not about being selfish and living for ourselves! It's about living for something Greater! It's about investing in the world around you.
Generosity can takes many forms. Being generous means being generous with compliments. It means being kind and showing acts of kindness daily. The world is full of rude people. We need Christians who are kind and generous. It means having the heart of a servant, serving in the church, serving others. It means being willing to put the needs of others before your own.
Friends the world tells us to be selfish but as God said to Abraham in Genesis 12:2, "I will bless you and you WILL be a blessing." It's about changing our BEHAVIOR: being kind, being generous, being a blessing to others. This behavior needs to be NORMAL for us.
Be Kind. Be Generous. Be a Blessing.
Remember when you first received Jesus as your Savior? You didn't understand everything but you said, "Jesus I give you my heart, I will follow you, take all that I am." You made a conscious decision to live differently than before.
I believe God wants to invade our lives with His power. Allowing Him to work in us is a personal decision. We have to choose if we want to be full of His power so that it makes us different from the World.
Jeremiah 29:12-13(NIV) says "Then you will call upon Me and come and pray to Me, and I will listen to you. You will seek Me and find Me when you seek Me with all your heart."
If we are going to be different, if we are going to be changed, and if we are going to be fulfilled-- that's what we must do. Pray. Listen and seek the Lord with all that we are. Are you ready for the challenge? Ready to live life differently?
Prayer: " Lord God, I need you. I recognize that we are called to be your children; called to be a light and I want to please you with my life. I come to you today as your daughter and ask for your help. Help me in my thinking, so that I at all times may have the mind of Christ. Help me in my speech so that my words will bring Glory to you and Father help me to live a life of kindness and generosity. I leave the past behind, my experiences, my successes, my failures and pray that you will help me stay in tune with your Holy Spirit so that I will be all that you have designed me to be. I need you Lord Jesus and I trust you. Amen."
Copyright © 2008-2015 Melinda Henderson
Read more about the writer: Melinda Henderson
---
Post Your Comment...
---