The Life That Keeps On Living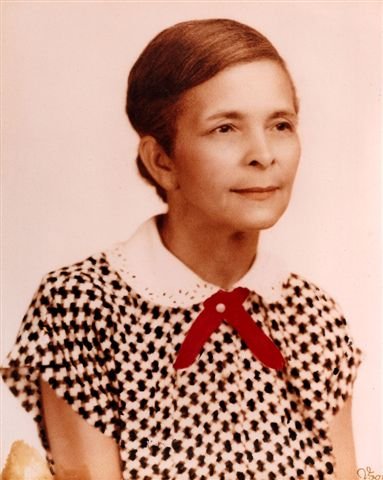 "O fear the LORD you His saints; for to those who fear Him, there is no want. The young lions do lack and suffer hunger; but they who seek the LORD shall not be in want of any good thing. The eyes of the LORD are toward the righteous and His ears are open to their cry. Many are the afflictions of the righteous; but the LORD delivers him out of them all." (Psalms 34:9-10,15,19 NASB)
"And He said to His disciples, 'For this reason I say to you do not be anxious for your life as to what you shall eat; nor for your body, as to what you shall put on. For life is more than food, and the body than clothing." (Luke 12:22,23 NASB)
"And they overcame .. by the blood of the Lamb and because of the word of their testimony…" (Revelation 12:11)
In these days of economic challenges, we are forced to reevaluate our definition of success and the things that give a person's life meaning and value. The conclusions we make will determine how we weather these challenges.
Like all other challenges of the past, these too will pass. The question is what will be our mental and emotional condition once it passes. Will we be despairing, resentful, angry, and defeated or victorious and stronger in faith and hope? We recently traveled through the states of Tennessee and Arkansas. As we journeyed, I was reminded of a courageous woman who lived in these states and weathered many storms. Reflecting on her life, I realized that she understood the things that gave life meaning and value. This woman was my maternal grandmother, Lenora Battle, whom we all lovingly called "Mother Dear."
Her Tragedies
Mother Dear knew all about economic down turns and times of economic uncertainty and even disaster. When she married my grandfather, Louis Battle, in 1927, he had a good job working on the railroad. Three years and four children later, the stock market crashed and ushered in the Great Depression. They survived on what my grandfather made on cleaning rugs, drapes, quilts and other heavy fabrics while three more children were born. Things began to turn around for them with the development of the WPA under the New Deal.
My grandfather got a good city job. They had weathered the storm and then another strong wind blew. My grandmother's father died. As she was recovering from this great loss, tragedy struck again. Seven months after the death of her beloved father, her husband, my grandfather was killed in an auto accident on the job. My grandmother was left with seven children to raise alone. The youngest was just one-and-a-half years old. This was devastating. Her beloved husband and provider of the family was gone. She was down but not out. She had her faith in God and His help and the support of her widowed mother and her oldest sister.
Her mother and oldest sister came from Arkansas to Memphis, TN to help her with the children while she went out each day to pick peas. Two years after the death of her husband another great tragedy occurred. It was the death of her mother. This was almost too much for her to bear, but thanks to the prayers of the saints, she came through that emotional crisis and stood strong once again. It's a blessing to be in the community of believers who can pray for us when we can't pray for ourselves.
In hopes of better educational opportunities for her children, she followed her sister to Philadelphia, PA a year later. There she encountered the challenge of overcoming unexpected regional and racial prejudices. She took on those battles and made sure her children were able to get the opportunities they needed.
Her Triumphs and Legacy
Though she was small in stature and quiet in spirit, she was big in heart, faith and determination. She poured her love and time into her children, grandchildren and even great-grandchildren. She instilled in all of us the importance of faith in God, love of family and the importance of education and hard work. The love she gave was returned to her in how her children, grandchildren, and great-grandchildren honored her by calling her "Mother Dear."
Her dreams were realized in the success of her children, grandchildren, and great-grandchildren. All of her sons, most of her grandchildren and even some of her great-grandchildren became college graduates. In addition, all of her children and most of her grandchildren and great-grandchildren have received Jesus as their Savior.
The three most important things to her were for us to know Jesus, acquire knowledge through education and show love and kindness to all people. Most of the salvations of her family members occurred after her death. She passed at the age of eighty-nine. Despite all she had been through, she was never bitter or resentful. She was always positive and encouraging, exhorting us with Scriptures.
She instilled in all of us the importance of a strong faith, Godly living, determination and love for all--especially family. Once she left her home in Memphis, she never had a lot of material things, but what she had, she gave. Each hardship she endured became a testimony that she recited to us over and over again. She lived a life that kept on living.
Application
James 1:2-3 tells us to consider it all joy when we encounter trials because they develop endurance and foster maturity. No matter what you may be facing, know that it is for your growth and not for your destruction. If God be for you, who can be against you? (Romans 8:31)
Know also that true prosperity is found in the things that are immaterial. These things cannot be taken from you (Jo hn 10:10). It is a life of faith, love, joy, hope, peace and endurance. (1 Corinthians 13:13) It is a life of planting into the lives of others. These are the things that are eternal. These are the things that characterize a life that keeps on living. Let's pray.
Prayer:
"Father, I thank You for Your love for me. Thank You for taking care of me and my concerns. Help me to trust You to take me through my trials and to value what You value. Help me to testify of Your greatness to the next generations and live a life that keeps on living."
Copyright © 2008-2015 Shermaine Jones
Read more about the writer: Shermaine Jones
---
Reader Comments...
2010-04-05 17:34:06
"Shermaine,

What a lovely story. It's funny how each of us have family members who we could substitute in your story without changing the story at all.

Well written piece ..."


- Sandra
---
Post Your Comment...
---