< Back to Kitchen Keeper Recipes
Pecan Pie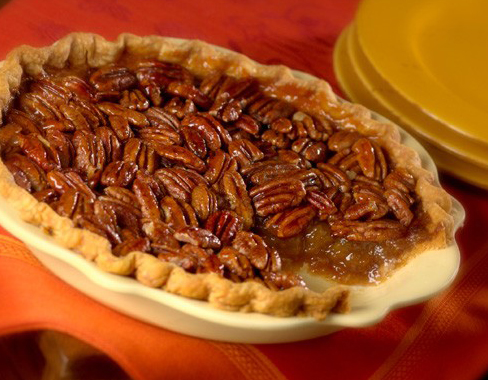 This is one of are family favorites.This recipe has been in our family for generations.
Ingredients:
2 9" deep dish pie shells (frozen)
6 medium eggs (or 5 large)
1 bottle light karo syrup (16oz)
3/4 cup sugar
1/4 tsp. salt
2 cups pecan (coarsley chopped)
Directions:
Preheat oven to 350
Thaw shells.
If frozen,place in oven to thaw,approx.5 minutes.
In glass or metal mixing bowl
Mix al l ingredients except pecans.
Mix until thouroughly blended, but do not overbeat.
Fill both pie shells evenly with chopped pecans.
Dot top with pats of butter.
Place pies on center rack of oven.
Bake for approx. 45 minutes,or until center of pie (about the size of a quarter)is still shaky.
Do not over bake.
Copyright © 2008-2015 Melinda Henderson
Read more about the writer: Melinda Henderson
---
Post Your Comment...
---